Seabourn Book With Confidence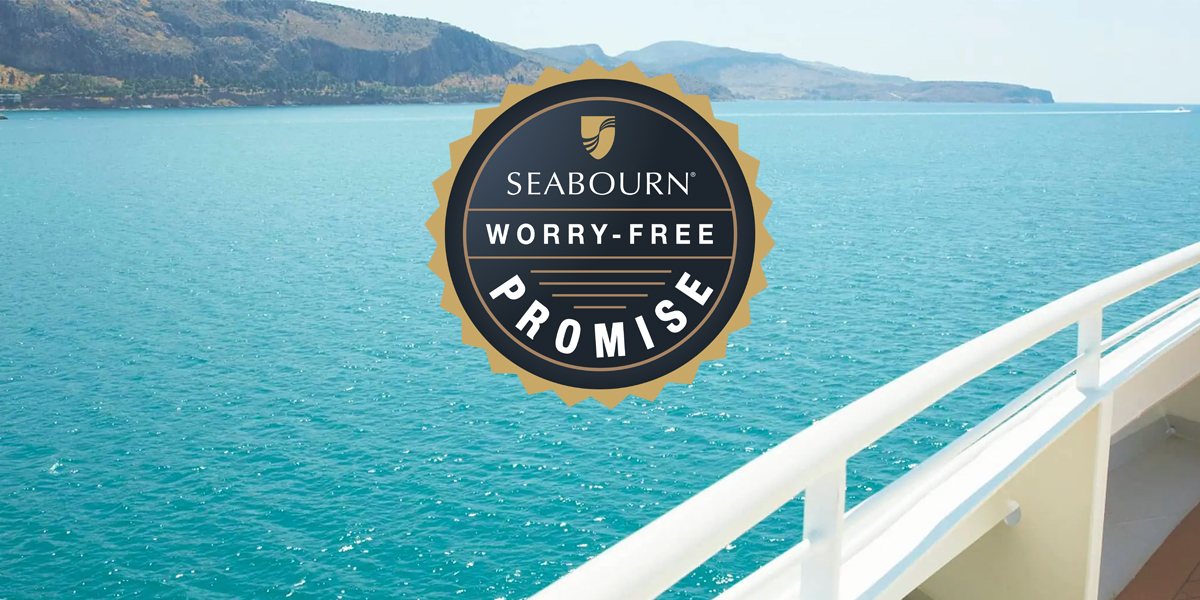 Worry Free Promise
 Seabourn gives you the peace of mind when planning your vacation experience. With our Worry-Free Promise, you can book your cruise with confidence knowing you have the flexibility to change your plans before and during your journey. Plus, we've enhanced our health and safety protocols to further protect you while on board and on shore.
Book With Confidence
For bookings made prior to December 31, 2021
Voyages departing prior to April 30, 2022
Cancel up to 30 days prior and receive a 100% Future Cruise Credit* for your cancel fees (monies received). Or within 30 days of embarkation if you test positive for or have been directly exposed to COVID-19.
*The Future Cruise Credit is calculated based on the cancellation fees retained by Seabourn from our Cancellation Policy. Your Future Cruise Credit will be in the amount of non-refundable fees and the remainder will be refunded to back to you via your method of payment.
**Compensation will be provided on a request basis only.
Terms and conditions apply.
Due to fast-changing government mandates and restrictions, the cancellation policy is subject to change anytime and without notice. Contact our consultants for latest updates.