When it comes to shopping, nothing beats Hong Kong! For sheer of variety, quality and trendiness, Asia's world city is a truly a shopper's paradise. No matter if you're looking for the latest fashions, luxurious jewellery, electronic gadgets or even Chinese antiques, you can find almost everything you ever wanted in one of Hong Kong's shopping malls or department stores. What's more, Hong Kong unique market-places, themed streets and open markets are where you can find all sorts of shopping surprises. So take advantage of Hong Kong's tax free status and experience the shopping spree of a lifetime in Asia's world city.
Hong Kong's leader shopping Mall – Harbour City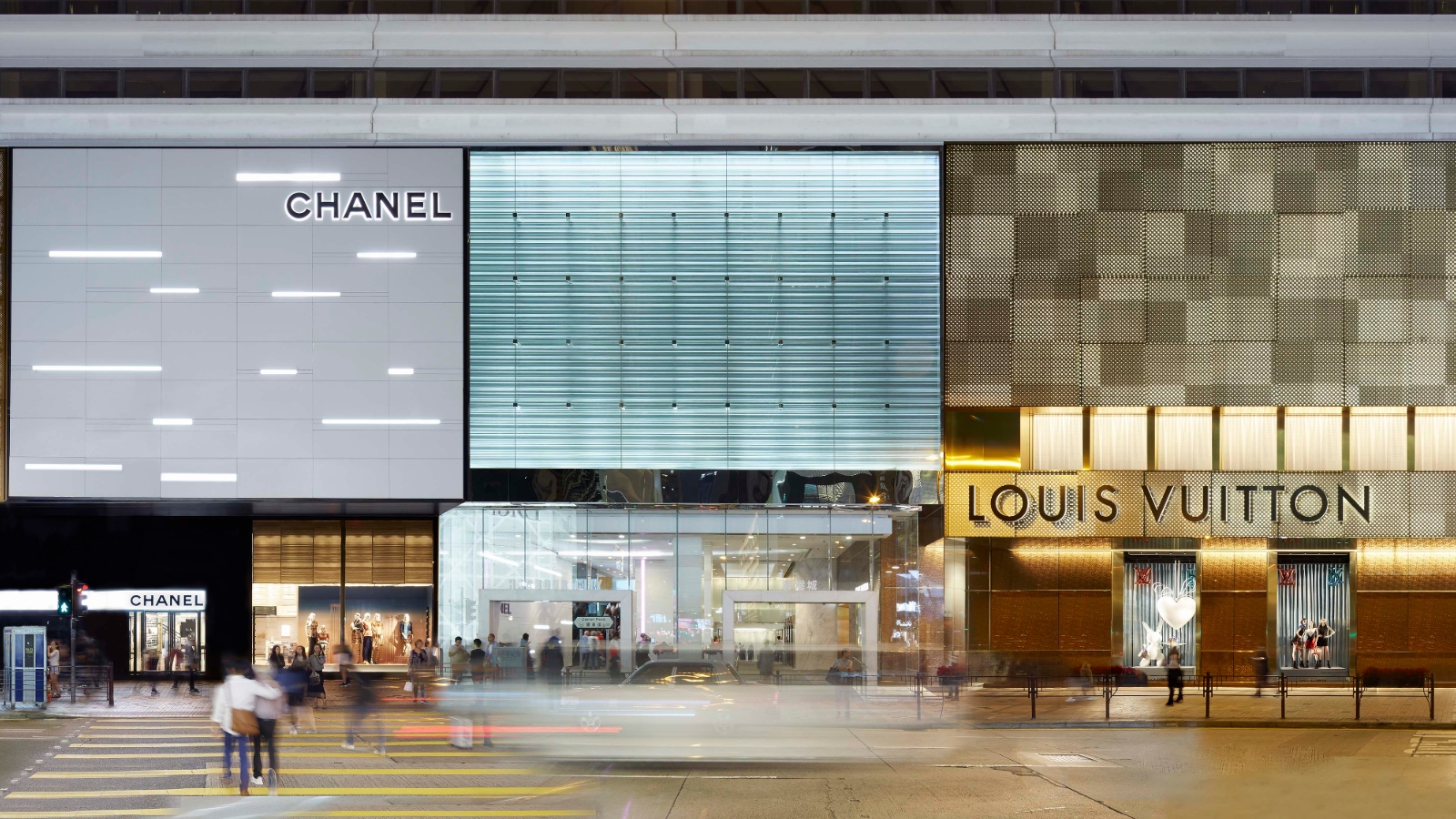 Located in the heart of Hong Kong and next to Victoria Harbour, Harbour City is a leading shopping mall in Hong Kong housing 450 shops of all kinds, more than 50 food & beverage outlets, 3 hotels, 2 cinemas and an art gallery. In addition to the 15 international fashion flagship stores on Canton Road and many other leading luxury brands, the mall also have Michelin-recommended restaurants, ensuring visitors from all over the world enjoy an incredible one-stop shopping, dining and entertainment experience.
Website: www.harbourcity.com.hk
Address: 3-27, Canton Road, Tsin Sha Tsui, Kowloon.
Fashion & Cosmetics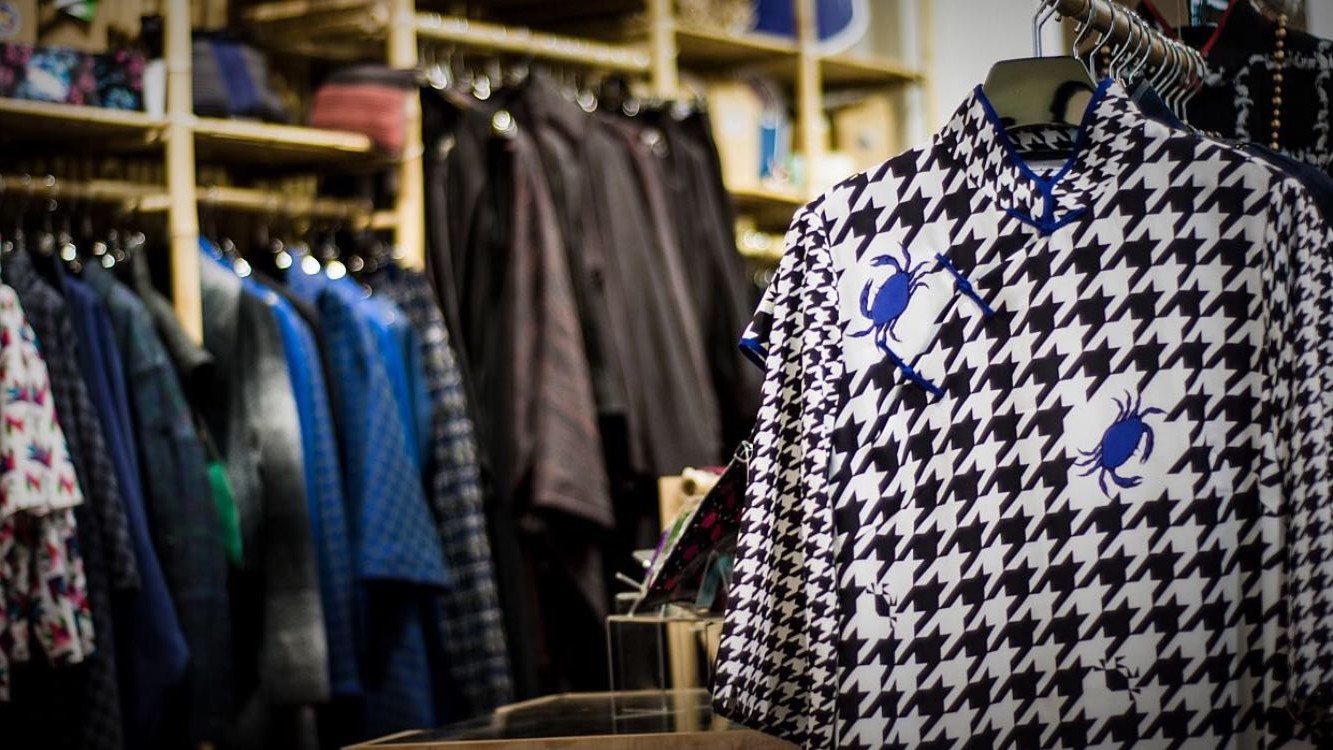 Savvy shoppers know that if it's fashion and beauty items they're after, then a stop in Hong Kong is a must. This compact destination is a shopper's dream filled with swank and trendy outlets featuring cosmetics from international brands as well as clothes from local designers. So get your list of must-have items out now and get shopping. The prices are unbeatable!
Jewellery & Watches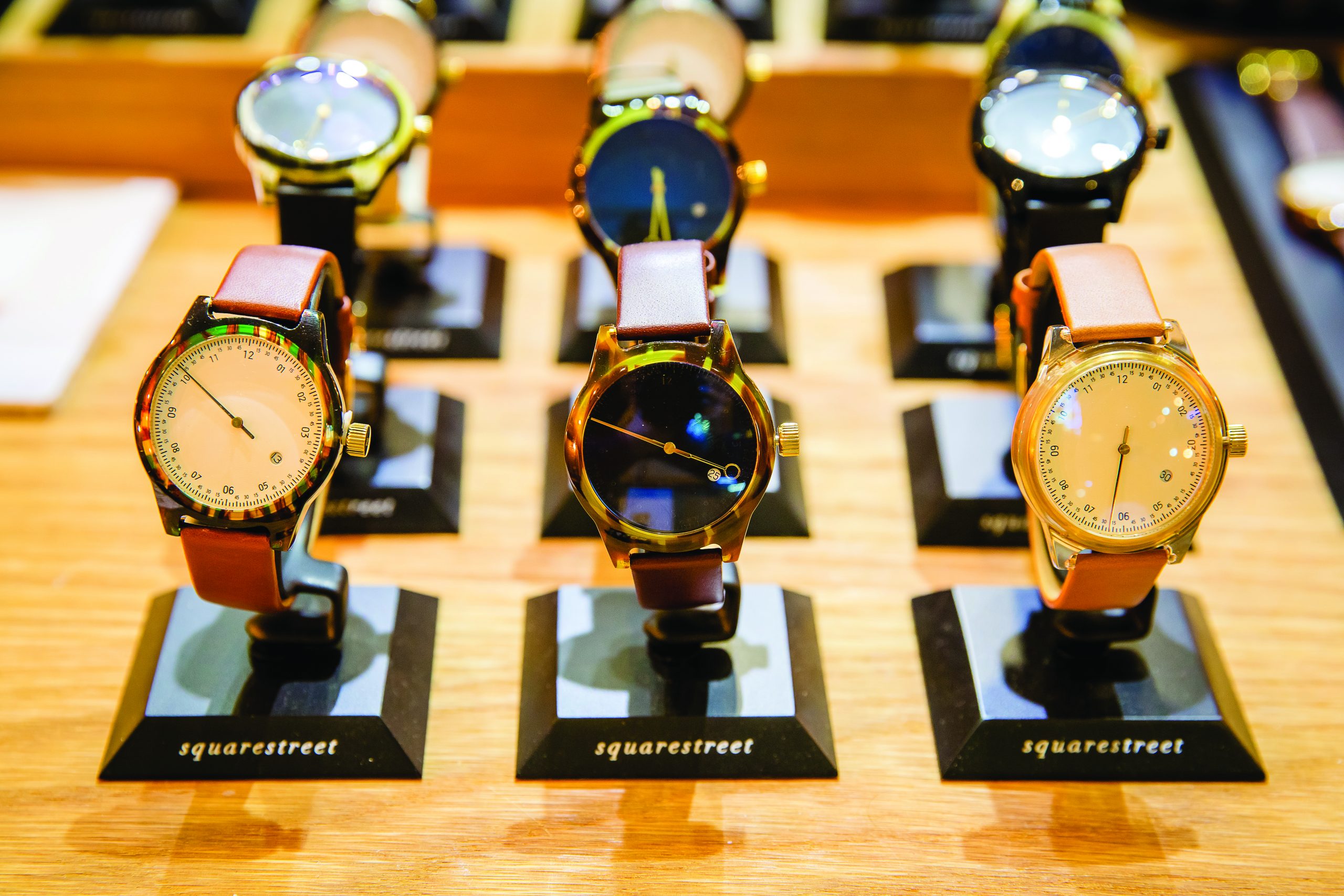 Looking for jewellery, gold, and other luxurious accessories? From a simple gem pendent to an elegant diamond necklace and top-brands to casual sports watches, Hong Kong boasts a wide range of luxury products to suit all budgets and tastes. Excellent quality is one of the main reasons why visitors like shopping in Asia's world city.
Electronics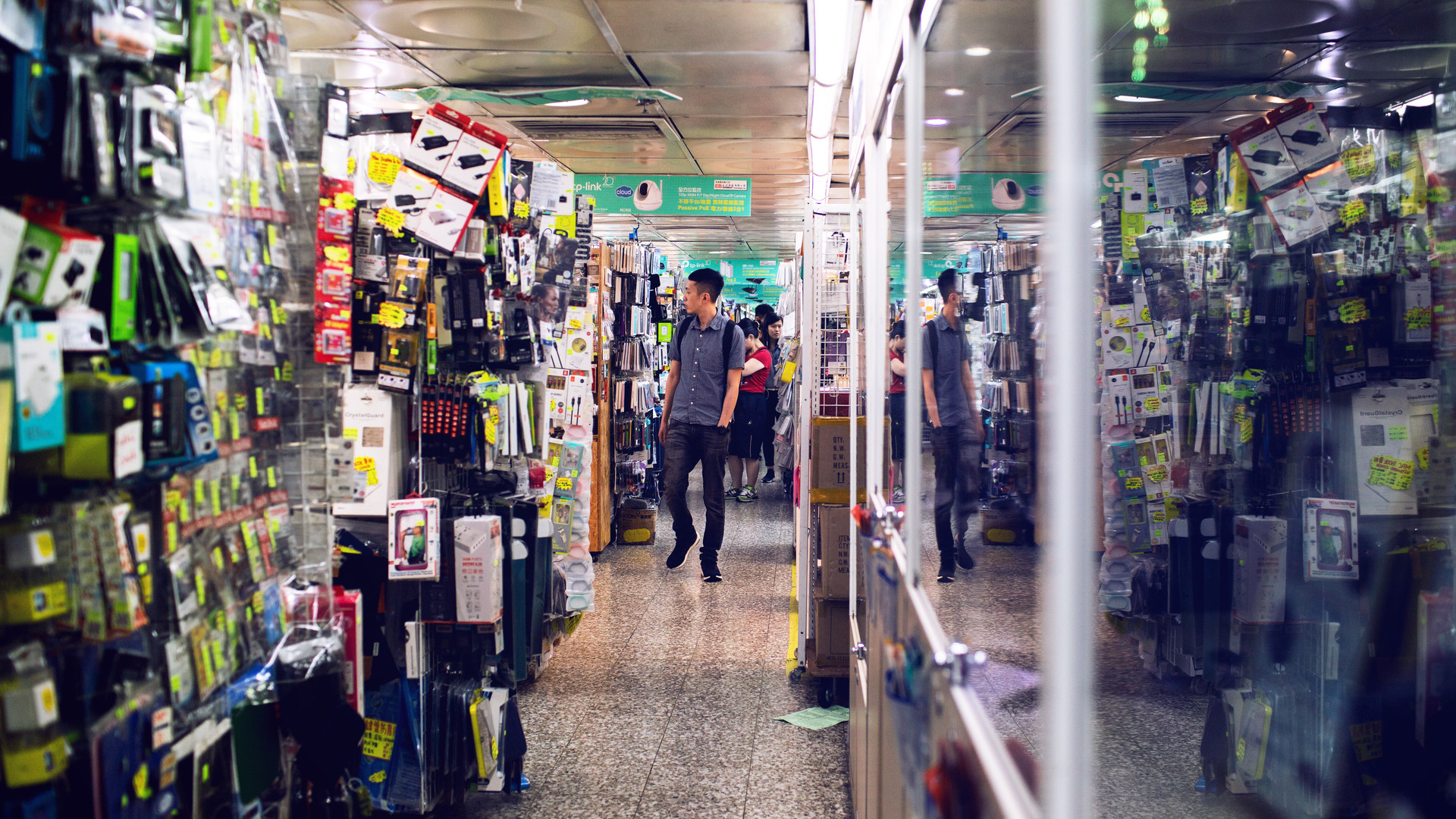 Looking for the latest hot smart phone, digital video camera or tablet from leading brands from around the world at unbeatable prices? Look no further than Hong Kong where the city's malls and streets dedicated to all things digital will surely tickle the fancy of technology buffs with all manner of new digital products on offer including the latest cutting-edge computer hardware and software, audiovisual products and home theatre systems.
Traditional Chinese Goods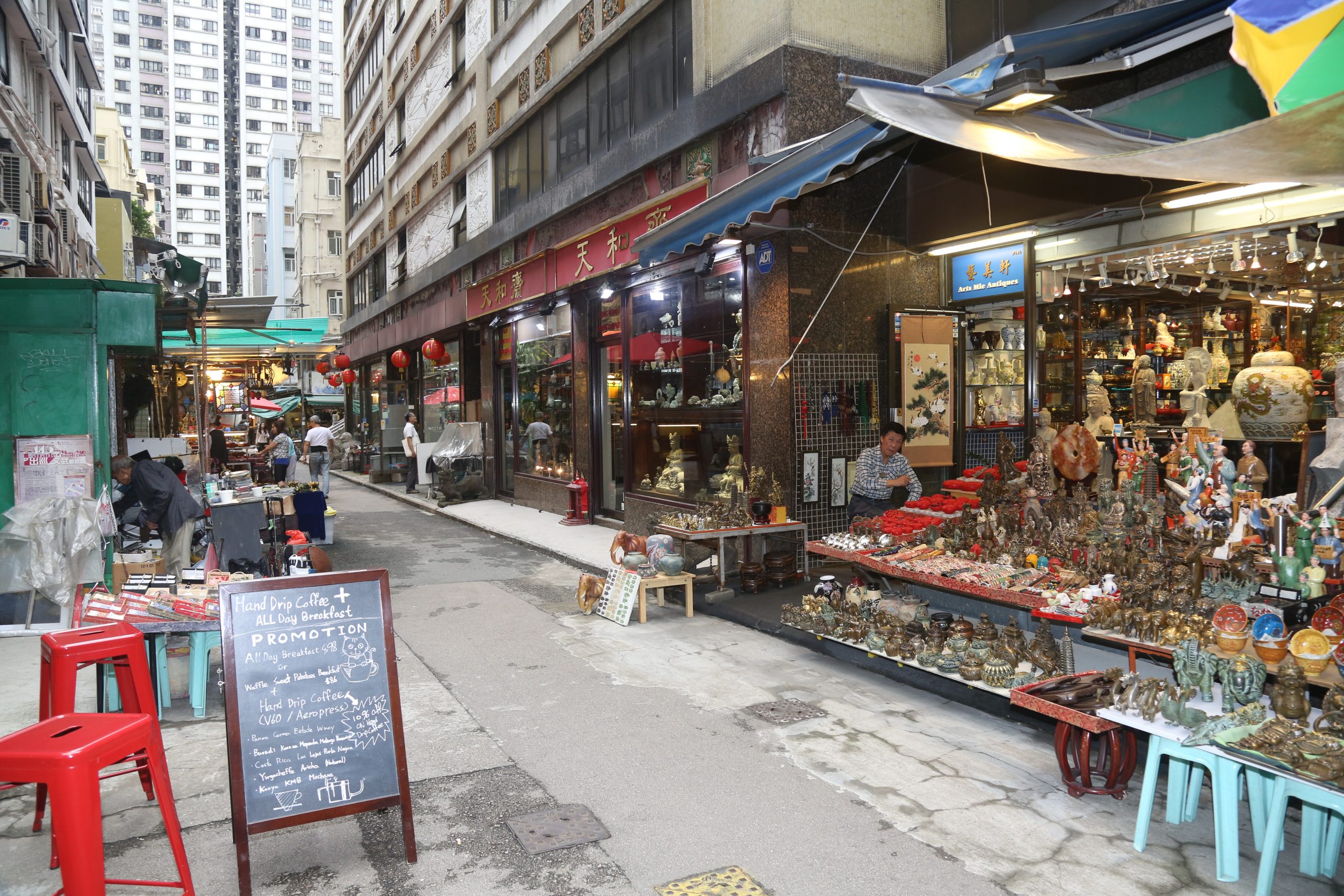 There is no better way to remember your trip of a lifetime to Asia's world city than to treat yourself to a souvenir or memento of your visit. Whether it be a box of Chinese tea, purchasing an antique, Chinese handicrafts or even dried seafood, traditional Chinese products make an excellent gift item. Finding such gifts is easy in Hong Kong and shopping for that special gift is always fun.
Open-air Markets / Theme Shopping Streets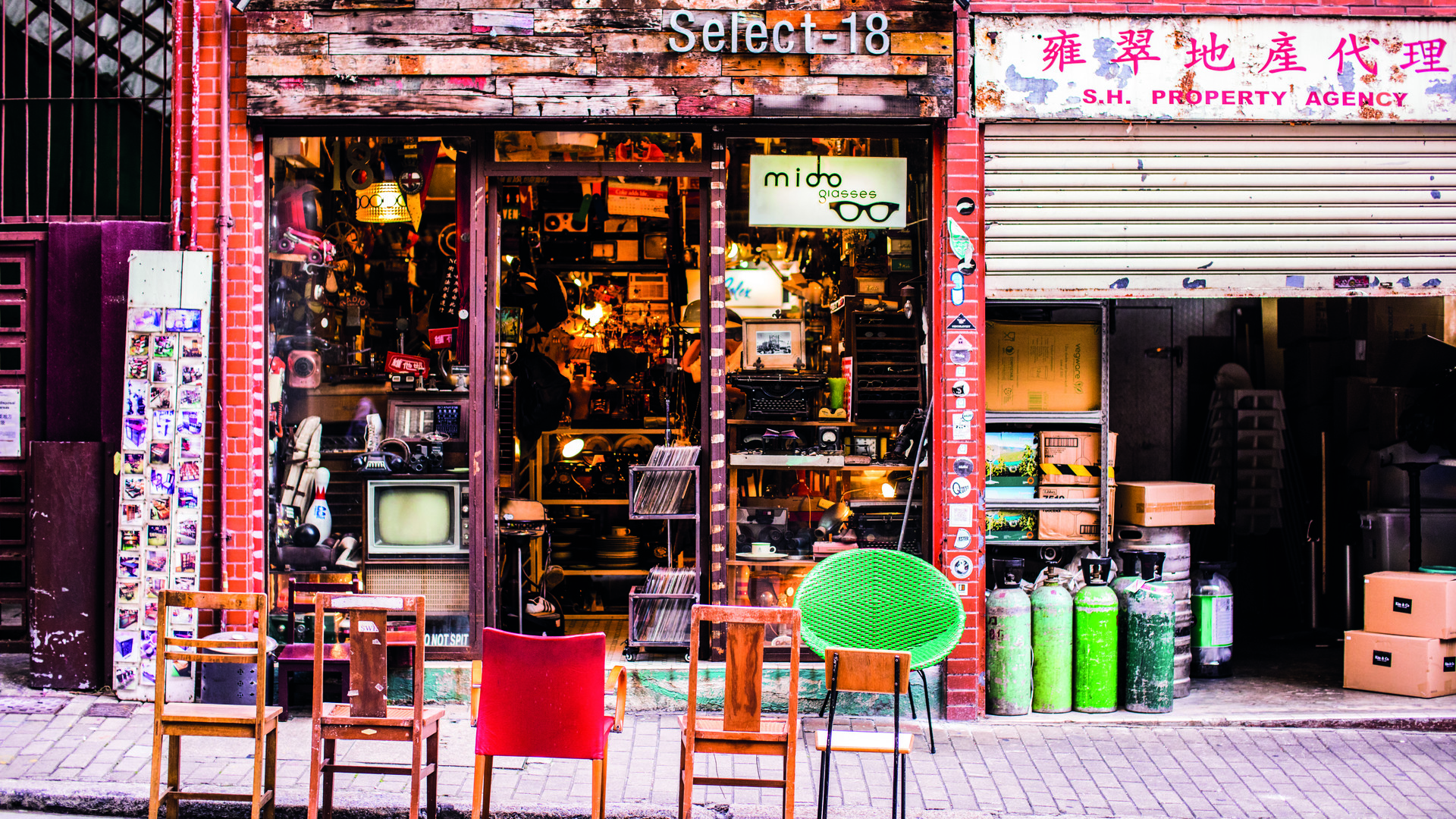 Adventurous travellers can head straight for those funky markets and theme shopping streets that can best illustrate Hong Kong's living culture. Each of these markets and streets has its own charm an contains hidden treasures just waiting to be discovered. We've highlighted which products you'll find in each of the places listed below to help you along on your shopping spree. Happy shopping!
Apliu Street Flea Market (Sham Sui Po)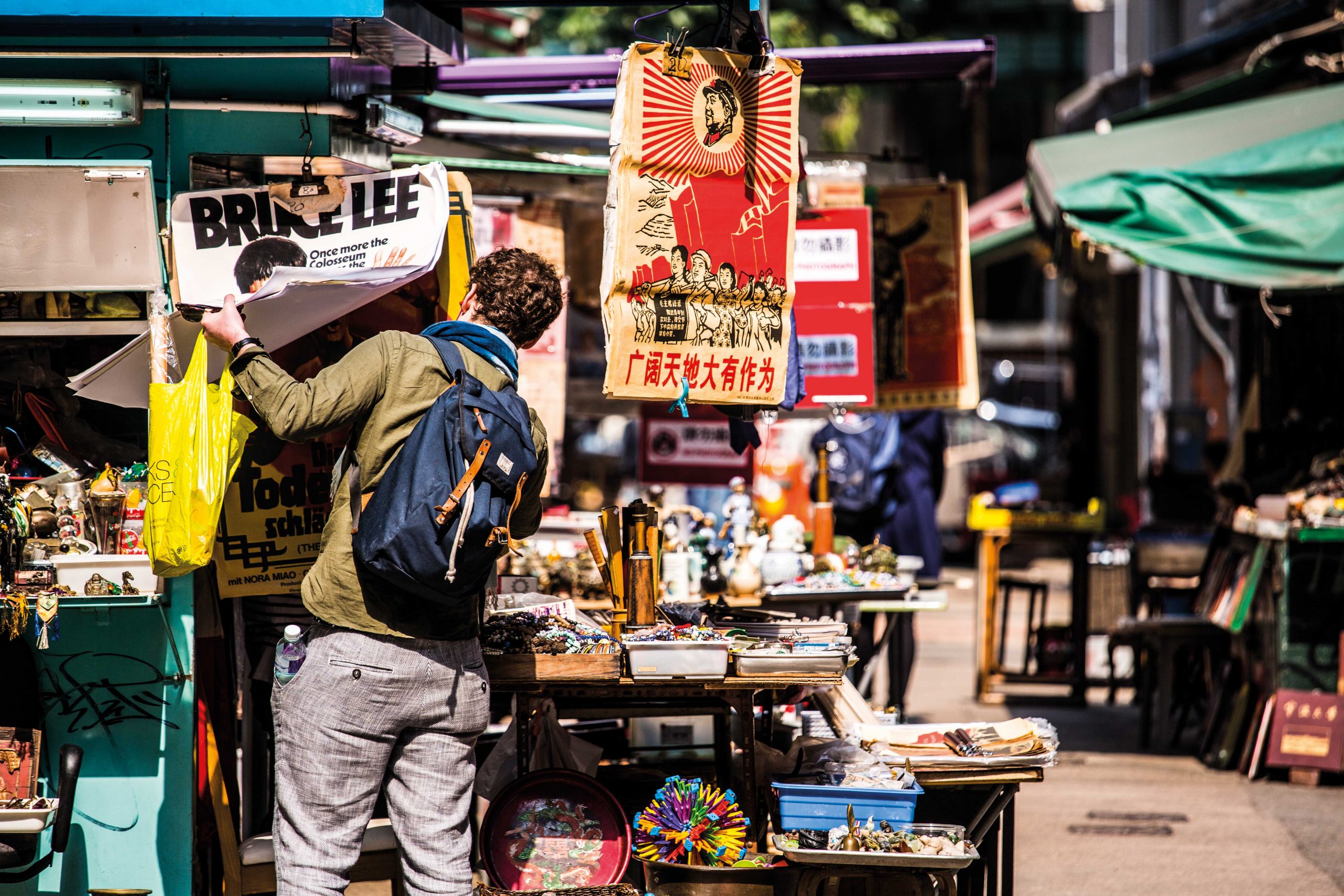 Apliu Street is well known for selling bargain-priced new and second-hand electrical devices and electronic products, A/V equipment and tele-communications products, Sharp-eyed shoppers can also find good deals in antique watches, old coins and other relics. Apliu Street Flea Market stalls trade daily between noon and night-time.
Bird Garden / Flower Market / Goldfish Market (Mong Kok)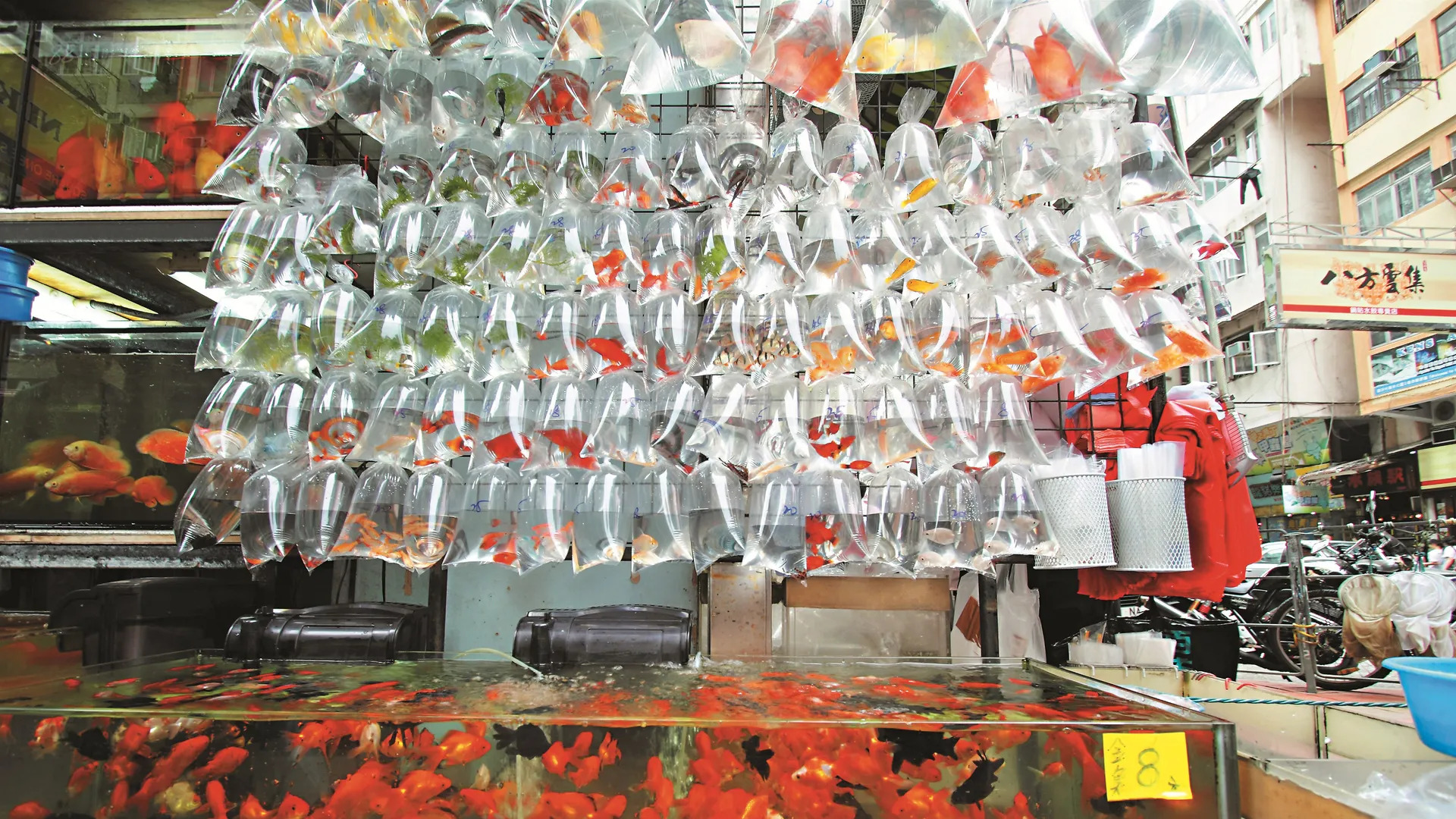 The charming Chinese-style garden and Yuen Po Street includes some 70 songbird stalls as well as courtyards and moon gates. Look and listen, but it's wise to avoid contact with the birds. The colourful Flower Market sells everything from Dutch tulips to exotic orchids. The Goldfish Market on nearby Tung Choi Street sells aquariums, corals and exotic fish.
Ladies' Market (Mong Kok)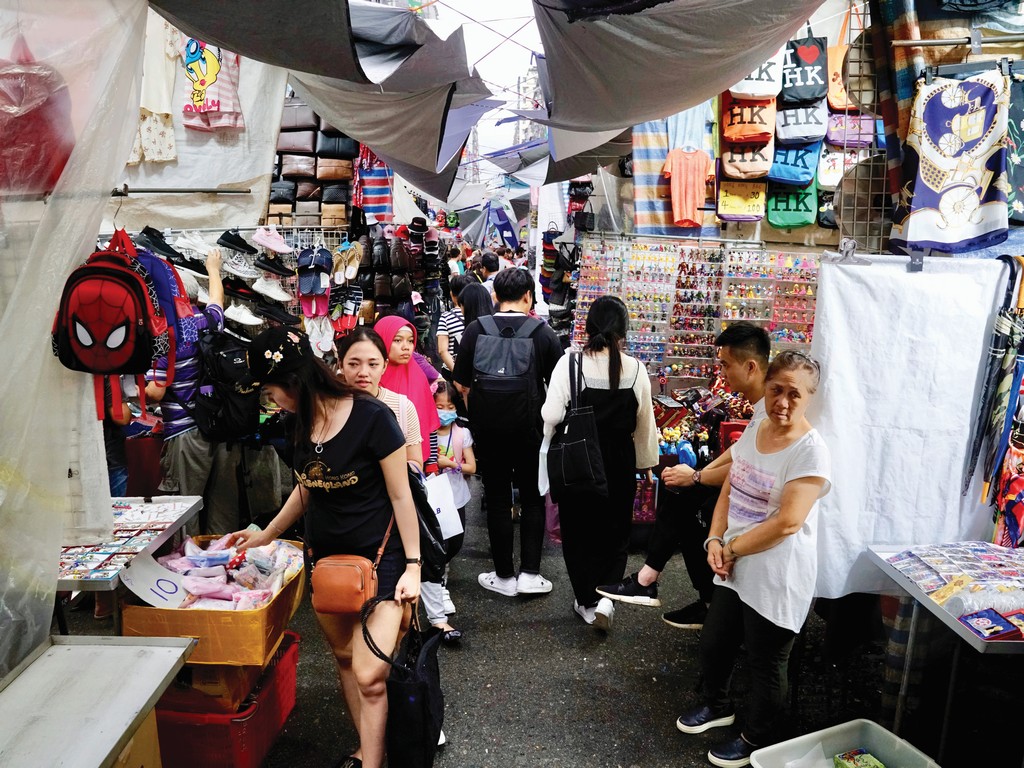 Ladies' Market in Tung Choi Street is the place for bags, accessories and the inexpensive women's clothing. Men's and children's clothing and toys are also on sale.
Temple Street Night Market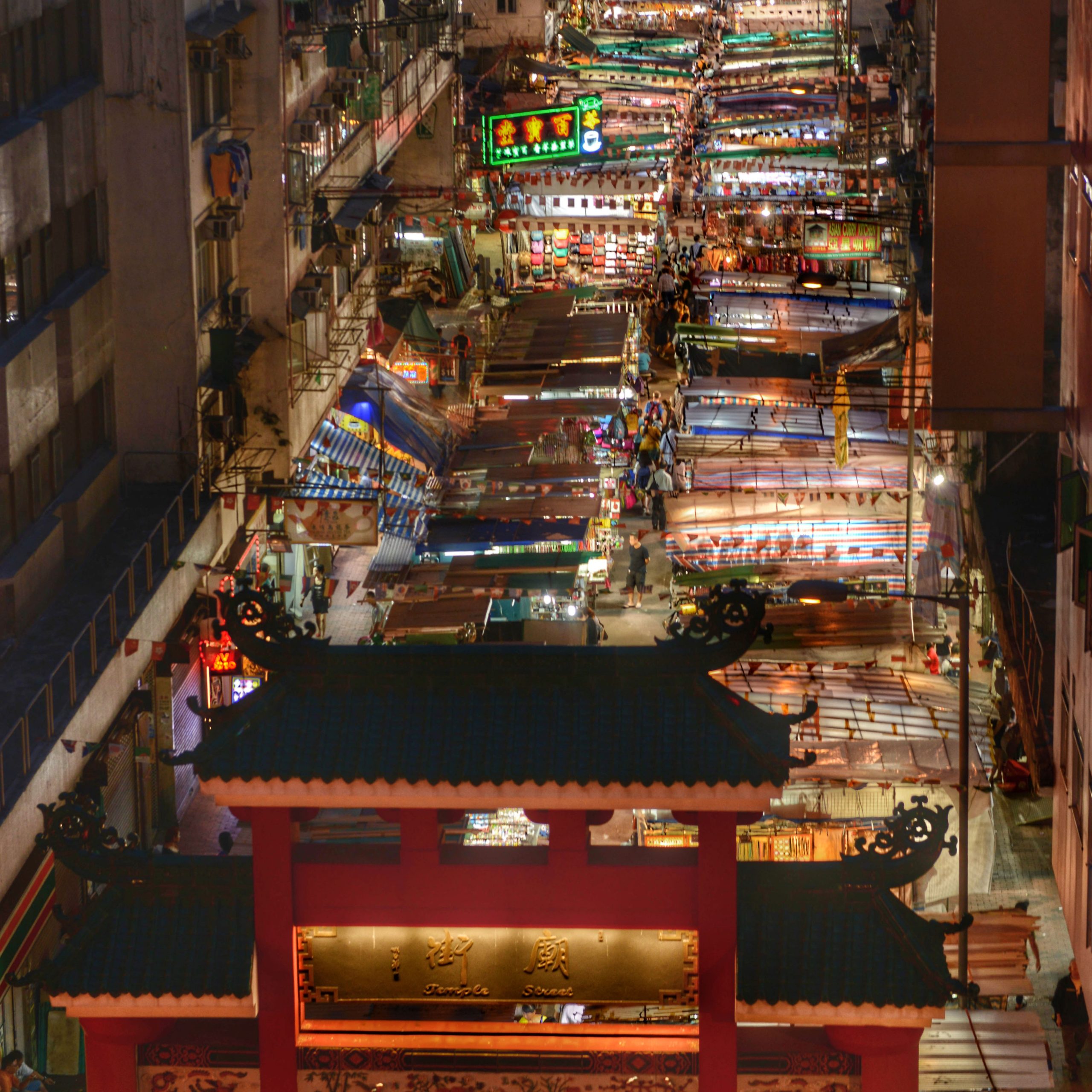 Temple Street Night Market opens early, but really comes alive after sunset. It offers an amazing range of inexpensive items, especially for men. That's why it is also called 'Men's Street'. There are also fortune-tellers and impromptu Chinese opera performances.
Jade Market and Jade Street (Yau Ma Tei)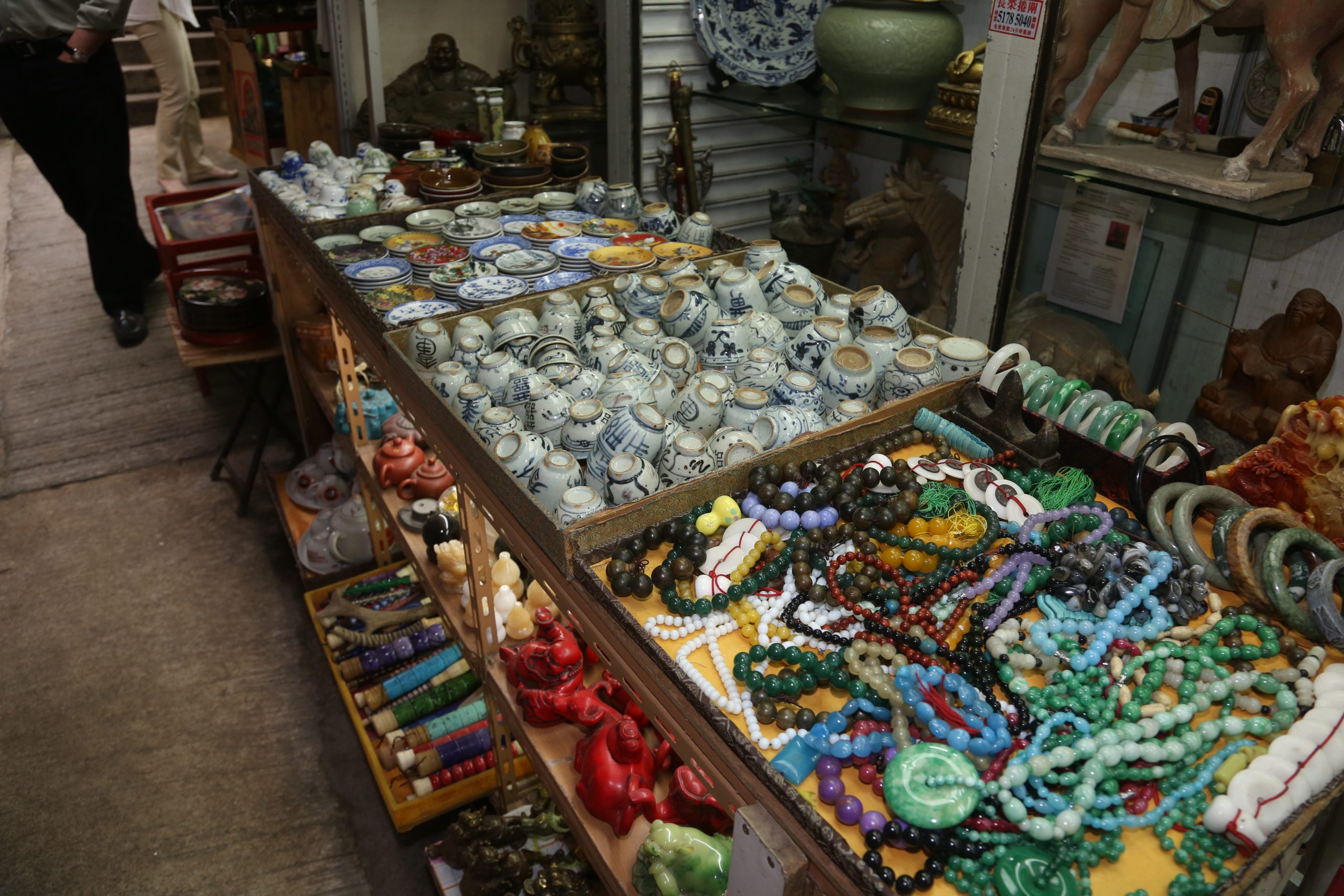 The Jade Market, located in Yau Ma Tei at the junction of Kansu and Battery streets, features 400 stalls selling jade of all types, shapes, sizes and prices. Nearby is Jade Street, located on Canton Road between Kansu Street and Jordan Road. A giant jade stone weighing three tons has been placed at the junction of Canton Road and Jordan Road as a landmark.
Stanley Market / Murray House (Stanley)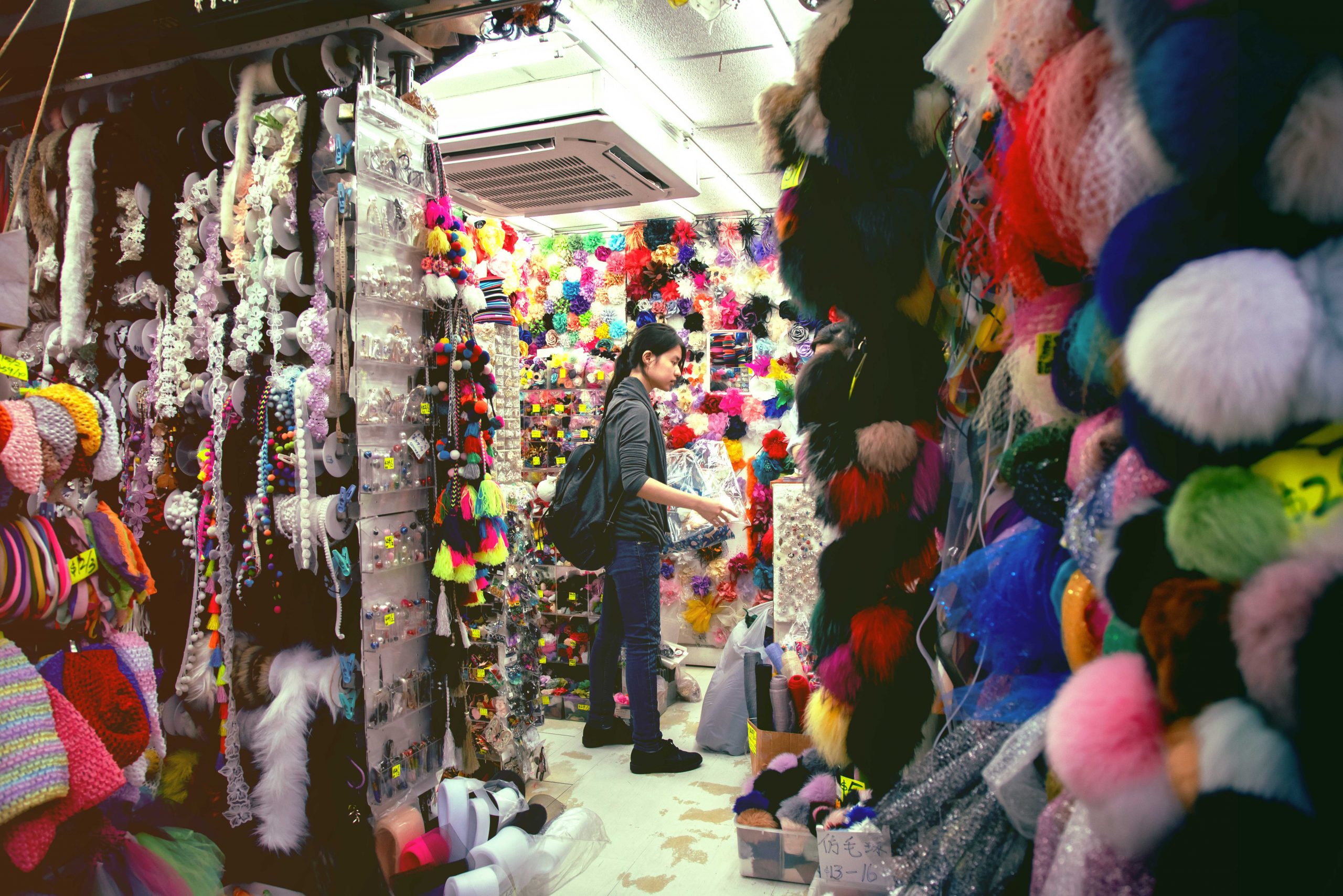 Stanley is world famous for its relaxed ambience, sea environs and bargain buys in the Main Street market. Murray House, an 1846 colonial building originally located in Central, was dismantled and restored in Stanley in 1998. It now contains a variety of restaurants featuring international array of cuisines.
Source: Hong Kong A Traveller's Guide, Hong Kong Tourism Board
* This page is for informational and educational purposes only. Information subject to change without prior notice. All information on site is provided in good faith, however we make no warranty of any kind, express or implied, regarding the accuracy, adequacy, reliability or completeness of any information on the site.