As they say, the most wonderful time of year is almost upon us. Christmas is more than just a holiday celebration. It's the season to experience the joy of family and friends gathered around, festive decorations and of course many presents. While it's tempting to stay at home and enjoy your own Christmas decorations, you should know that there are plenty of places where you can have an unforgettable experience over the holidays. Here are some amazing destinations you can visit for a joyful Christmas.
Santa Claus Village, Finland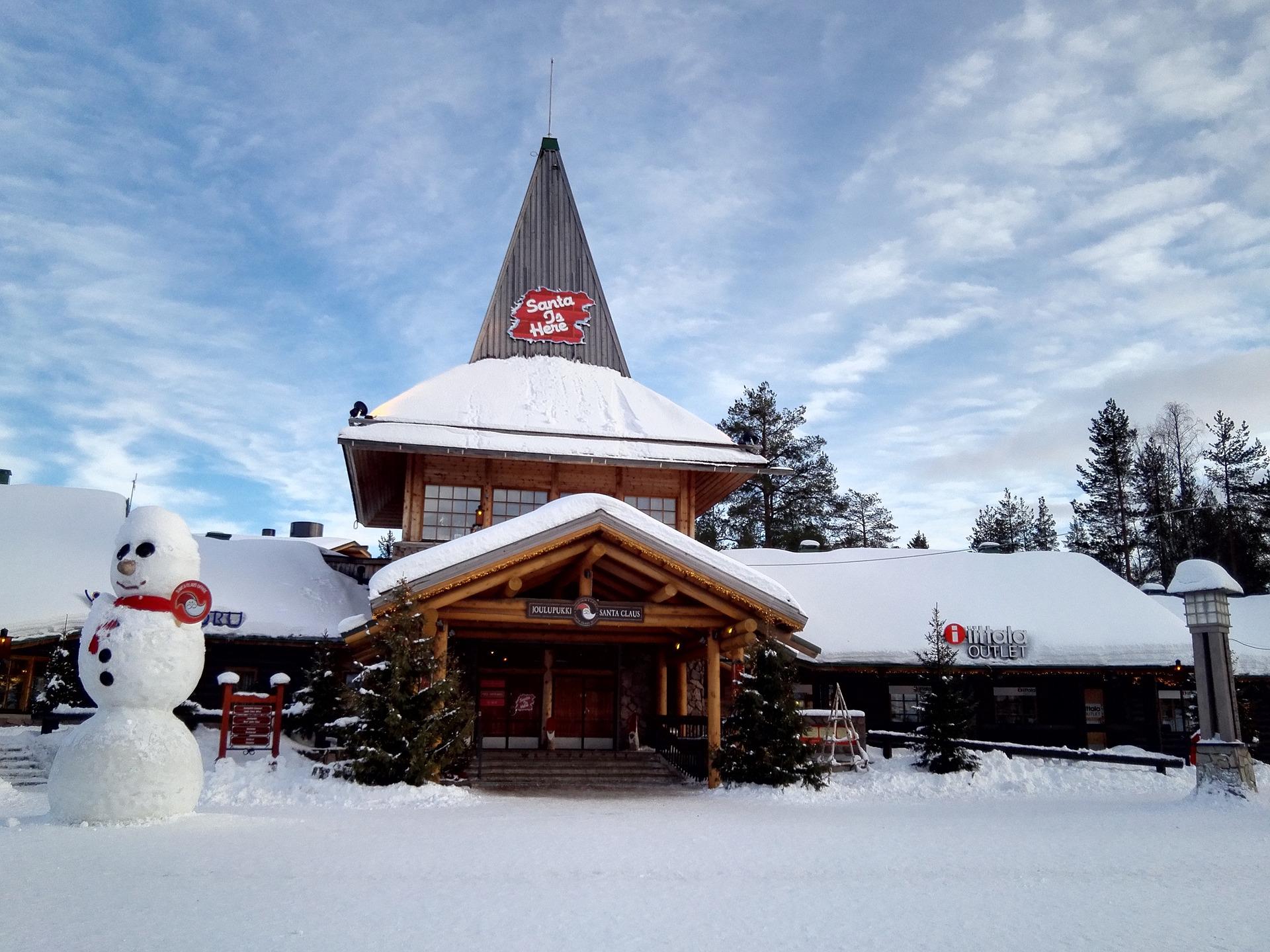 If you love spending Christmas with Santa Claus, pack your bags and head to Finland. In Lapland, Northern Finland, there is a famous Santa Claus village, where many old men in red cotton-padded coats and white beards wait for tourists from all over the world. The Santa has their offices in the village's steeply roofed wooden houses, and they sit smiling, with snow-white beards down to their knees, on oak chairs by the fireplace, next to Christmas trees hung with lights and small presents. Imagine spending the holidays in Santa's Village. Outside the window, the snow is falling while you enjoy Christmas dinner with friends and family by a warm fireplace. If you're lucky, you'll be able to spot the northern lights, and if you visit the Birch Forests not far away, you might even spot an elk.
Things to do: Post a Christmas card from Santa Claus main post office, say hi to Huskies & Reindeer, try snowmobiles, Snowman World(winter), visit Elf's Farm Yard & visit Santa Claus' Home Cavern Santa Park.
Ideal For: Families
New York City, USA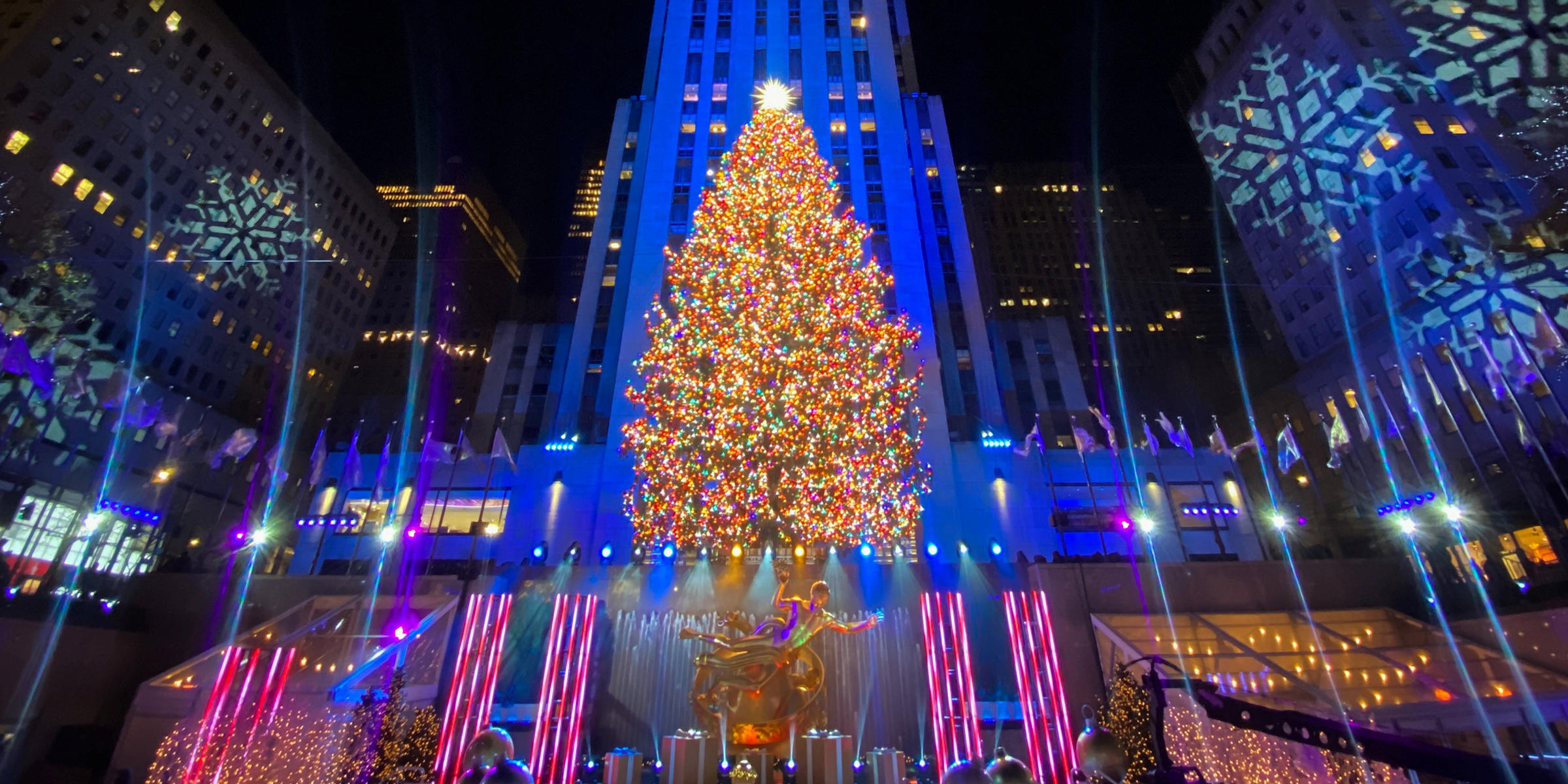 As the largest city in the United States, New York City has plenty of Christmas celebrations. The main attraction for tourists is the Christmas tree lighting ceremony at Rockefeller Plaza. Dazzling LED lights, elaborate crystal decorations, and colorful balloons decorate the world's tallest Christmas tree. You can skate around the Christmas tree on the square's dedicated ice rink and share holiday cheer with friends, family, and even exotic visitors. It is no exaggeration to say that Rockefeller Plaza is filled with dreaminess during the Christmas season when it comes to the shopping paradise of New York. The department stores have elaborately designed Christmas-themed Windows. The New York Ballet's Christmas production of "The Nutcracker" is one of the world's most acclaimed shows.
Things to do: Get on New York city Cocoa & Carols holiday cruise, tour the Christmas lights on a horse carriage ride from Manhattan: 1.5-hour Dyker Heights Christmas Lights bus tours.
Ideal For: Couple & Friends
Prague, Czech Republic
Prague is the capital and the largest city in the Czech Republic, and it's nice to know that. But there is also a very important fact that Prague is one of the most popular tourist destinations in the world and a dream destination for millions of people. Prague has a rich history to tell and amazing architecture to showcase. But Christmas in Prague is very special! Witnessing Christmas eve in Prague would not be complete without attending the Christmas market held in Prague. The Old Town Square, the historic center of the city is where the markets during Christmas will be held. One can see large numbers of people bustling around the markets and exploring the various opportunities that these markets offer. The Christmas markets in Wenceslas Square are also worth a visit to enjoy the city's Christmas celebrations. These popular markets are open daily from December 2 to January 6, even on public holidays. You can sing along with the Christmas carol choir, revel through the various craft markets, sip hot drinks and enjoy delicious local delicacies.
Things to do: Visit the Old Town Square Christmas market, cross the most beautiful Charles Bridge in Europe and get a spectacular view from above, try Czech food culture, explore Hradcany (Castle Hill).
Ideal For: Couple & Friends
Cologne Christmas Market, Germany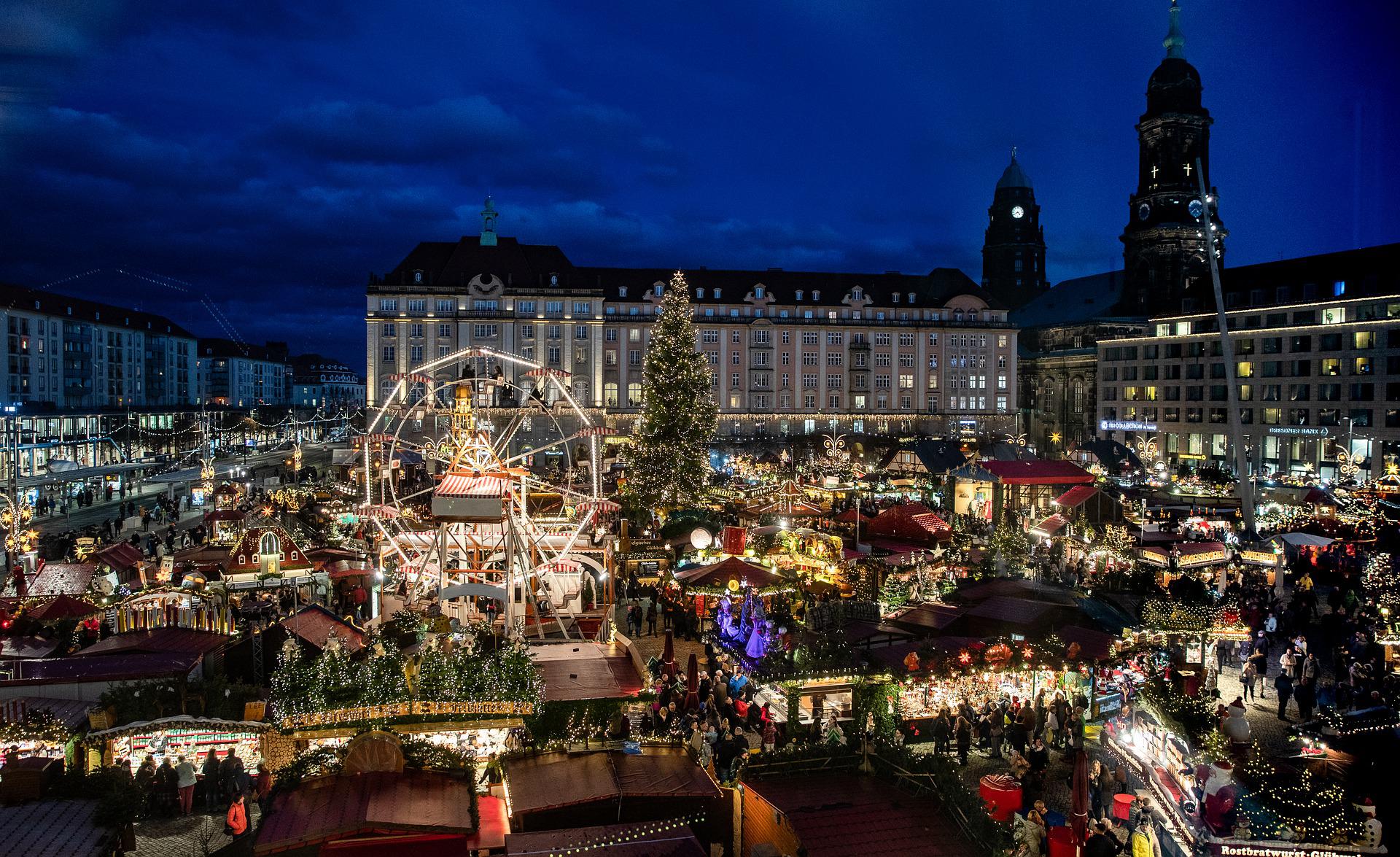 A Christmas market organized in such a beautiful & historical building structure will be one of the most attractive markets you would need to try once in your life. Visitors to Cologne Christmas market can buy a wide variety of Christmas goods as in all kinds of candles, crunches, packages, Christmas tree and more. Every item that you need for Christmas can be found here. From a distance, the Christmas market can be seen in all its bright splendor. Up close, you'll be amazed at the fairy-tale spectacle of lights.
Things to do: Old Town Christmas market, The Heinzels Winter Fairytale Christmas market, Cologne Cathedral Christmas market
Ideal For: Couple & Friends
Dublin, Ireland
Unique customs make Christmas in Ireland a warm atmosphere. On Christmas Eve, Irish families will light candles (or electric lights) on the windowsill to welcome the arrival of Jesus, but also to light the streets for pedestrians, so that they can go home early to meet friends and relatives. Plum pudding and Turkey are traditional Irish Christmas meals. After Christmas dinner, Irish people leave bread and milk on the table and leave the door unlocked, symbolizing their tradition of hospitality. Dublin is hosting its annual winter swimming event on December 25, with locals jumping into icy waters to compete in a brave way to celebrate. December 26th is St. Stephen's Day in Ireland, with football matches and pantomime for their celebration of Christmas.
Things to do: Check Out the Lights in Grafton Street, stroll in the Powerscourt Shopping Centre, Drink in the Christmas Spirit at The Temple Bar & Having an Ice Skating.
Magic Christmas in Colmar, France
The chalets and canal-side streets make Colmar look like a fairy-tale place all year around. Add to that the twinkling lights, the ice rink, and the early 20th-century carousel, and the town of Colmar becomes one of the most enchanting Christmas resorts in all of Europe. With the vibe of a fairy-tale, it will be a memorable experience for the kids to have such a wonderful Christmas celebration.
Things to do: Take a stroll through the Parc Du Champ de Mars, wander through La Petite Venise, visit the Colmar Christmas market, stop by the Bartholdi Museum, visit the Toy Museum of Colmar, walk through the Unterlinden Museum.
Ideal For: Families, Couple
Zurich, Switzerland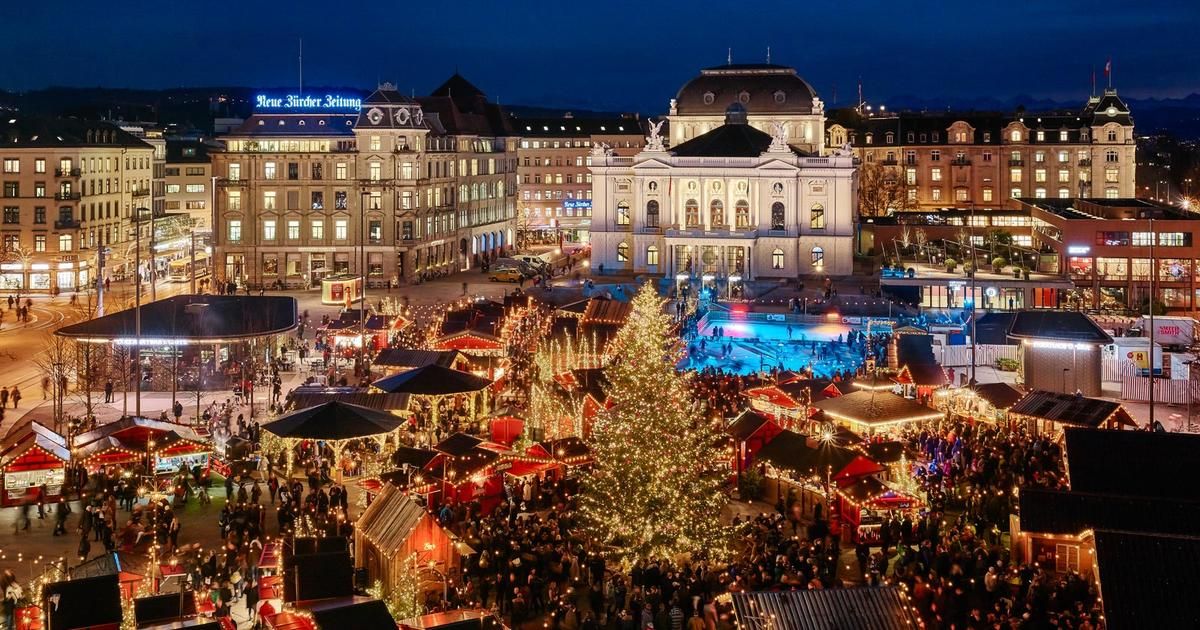 With chocolates, alpine snow, and cobblestone streets, Zurich is home to Christmas. The Christmas market in central Zurich and the train station are famous all over Europe and visitors can buy all kinds of exquisite souvenirs. Walk the streets of Zurich, and you can always see decorated Christmas trees, some of which can sing melodious hymns. Local teenagers hold Christmas recitals in the city center every day during the Christmas season. The stage they use is beautifully decorated and provides visitors with both visual and auditory enjoyment.
Things to do: Christmas markets of Zurich, Jelmoli Märlitram Ride, candle making, chow down on Cheese Fondue, immerse on the beauty of Switzerland's tallest Christmas Tree.
Ideal For: Families
Tokyo, Japan
Christmas is in the air! While it isn't a national holiday in Japan, since only about 1 percent of the whole population in Japan is Christian, it's still felt throughout the country. Only since the last few decades have the special day been widely celebrated in Japan. If you are visiting before the New Year, you will find many things traditionally associated with Christmas: decorations, Christmas markets, and magnificent lights. In the streets of Tokyo, you can feel strong festive atmosphere. Additionally, you can experience a few unique Japanese traditions with a variety of charms over here. While it may be a little different from what you might be used to, Christmas is still felt and celebrated in the land of the rising sun.
Things to do: Have fun at Tokyo Disneyland or Sanrio Puroland, see Tokyo's incredible illuminations, Maxell Aqua Park Shinaga Aquarium.
Ideal For: Couples
Austria, Vienna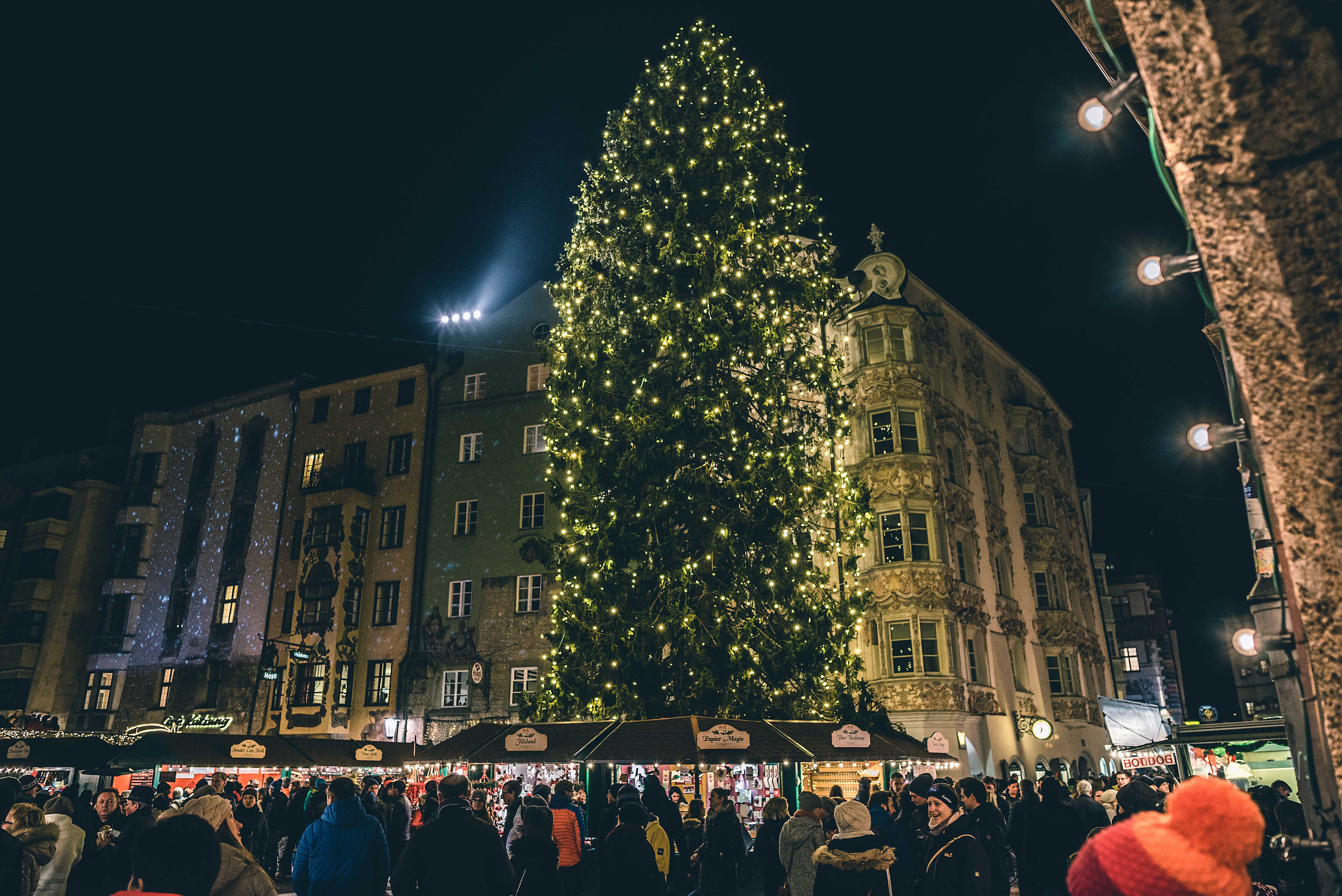 In the heart of Vienna, just outside of the city hall, you will find Austria's largest and possibly most beautiful Christmas market, the Christkindlmarkt on Rathausplatz. Also known as the Vienna Christmas dream, this market is the place to go if you want to experience a traditional Austrian Christmas market during the holiday season. At the entrance (free of charge), you are greeted by an overhanging archway decorated with Christmas ornaments. The town hall square has nearly 150 stalls selling all sorts of things, from Christmas gifts to Christmas tree decorations and a wide variety of traditional Viennese food. As you wander around the market, it's best to enjoy a traditional Austrian Glühwein (mulled wine) while admiring all the goods on the stalls and munching on delicious roasted chestnuts – a true Austrian delicacy! Not only is this market famous for its fantastic stalls, but adjacent to the market is the ice rink in Rathauspark, another reason to visit this beautiful Christmas market in Vienna! While you are exploring Christmas in Vienna, one tradition and a must are to go to St. Peter's Church to hear the famous Christmas and New Year's concerts.
Things to do: Christmas and New Year concert at St. Peter's Church in Vienna, take a photo at Belvedere, visit a Christmas Market, drink Weihnachtspunsch, view the lights on the Graben and Karntner Strasse, walk through the Rathauspark, visit a roast chestnut stand & enjoy a sausage.
Ideal For: Couple & friends
Bethlehem in the West Bank, Palestine
The long history of Christmas can be felt in the holy city of Bethlehem. Focusing on exchanging gifts, family reunions, and revelry. According to the bible, Jesus Christ was born in Bethlehem. Every year on Christmas eve, thousands of people gather in the Manger Square of Bethlehem to celebrate Christmas. St. Catherine's Cathedral on the square will hold a large mass and caroling at midnight. The old town of Bethlehem will also be illuminated by a sea of sparkling Christmas trees.
Things to do: Walk into the Church of Nativity & Milk Grotto, enjoy the view of Jerusalem old city via Dolorosa, walk around Manger Square, climb up the Mount of Olives, visit Church of St Catherine
Ideal For: Family, couple & friends.
If you have a different choice of destination to celebrate your Christmas, just click on the contact us bar on top right of our website or click on the destination bar and start planning your next getaway. You'll find plenty of helpful information and travel inspiration.