Saudi Arabia has opened its gate for the first time to all travellers around the world. Home to the largest sand desert and the majestic Red Sea, Saudi is full of awe-inspiring natural phenomena and historical marvels. The country also offers a plethora of adventure options that need to be on your bucket list! Here is an expansive look at the top 5 cities to explore in the land of Arabia.
1. Diriyah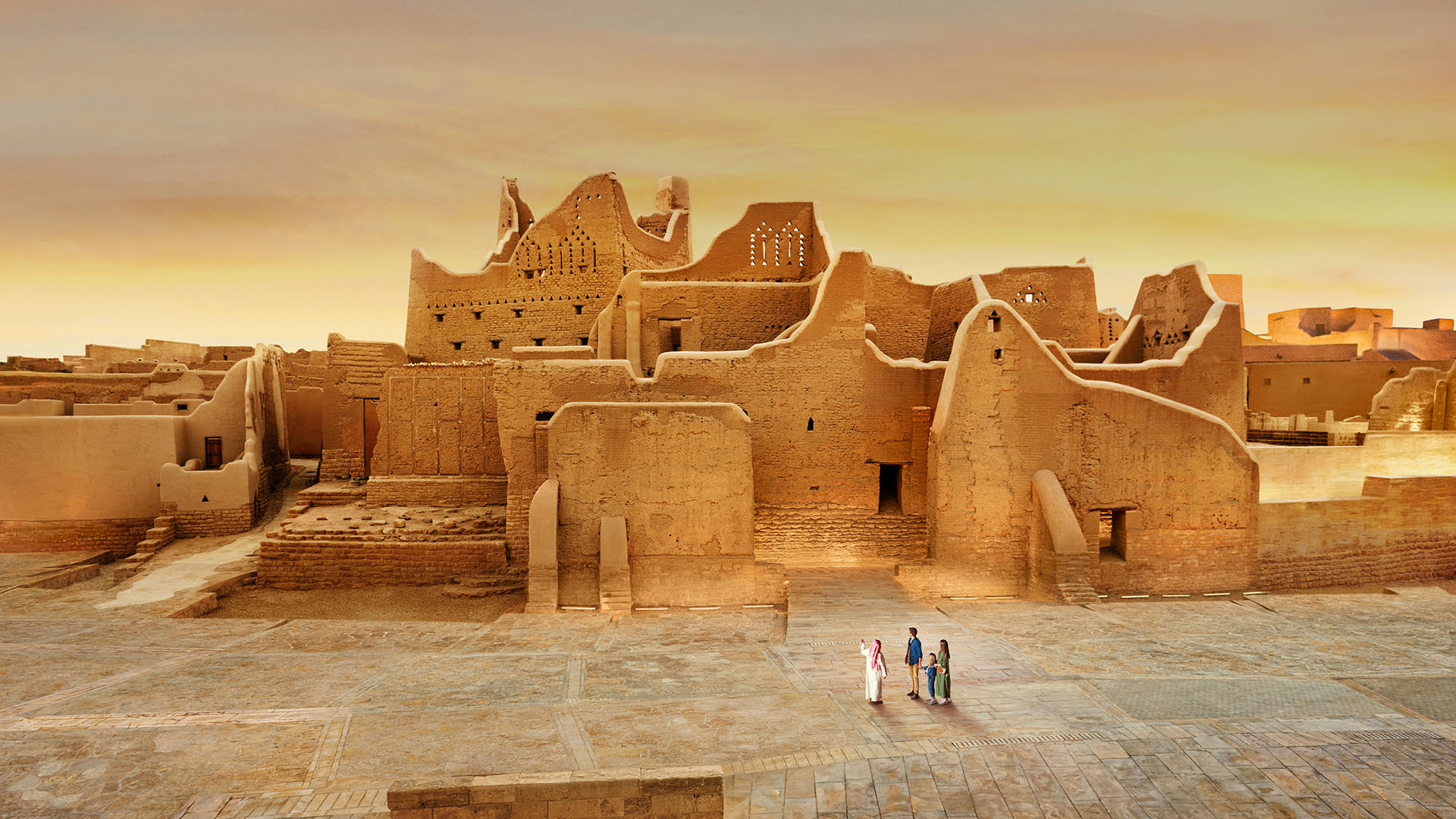 Welcome to the birthplace of the Kingdom. Considered by many to be the "pearl of Saudi Arabia," Diriyah is one of the major tourist destinations in this country. Its history goes back thousands of years, it was once an ancient trade and pilgrimage route, and a meeting spot for people traveling to or from Asia, Africa, or Europe. But in recent years the city has developed to encourage tourism to the area, encompassing luxury resorts, numerous international hotel brands, as well as dining, shopping, and entertainment options. The mixture of both historical roots and modern glitz is what makes the city one of the most exciting destinations to visit. From 300+ years of culture, heritage, and history to sports events and shopping hubs, walking in this city will give an experience of living in multiple eras of the world.
Best for: Heritage, Food, Shopping
When in Diriyah, Go and Explore:
UNESCO Heritage Site: At-Turaif, Museum of Al Saud House, The Museum of the Saudi State and Arabian Peninsula, Misk Heritage Museum, Al Bujairi
2. Jeddah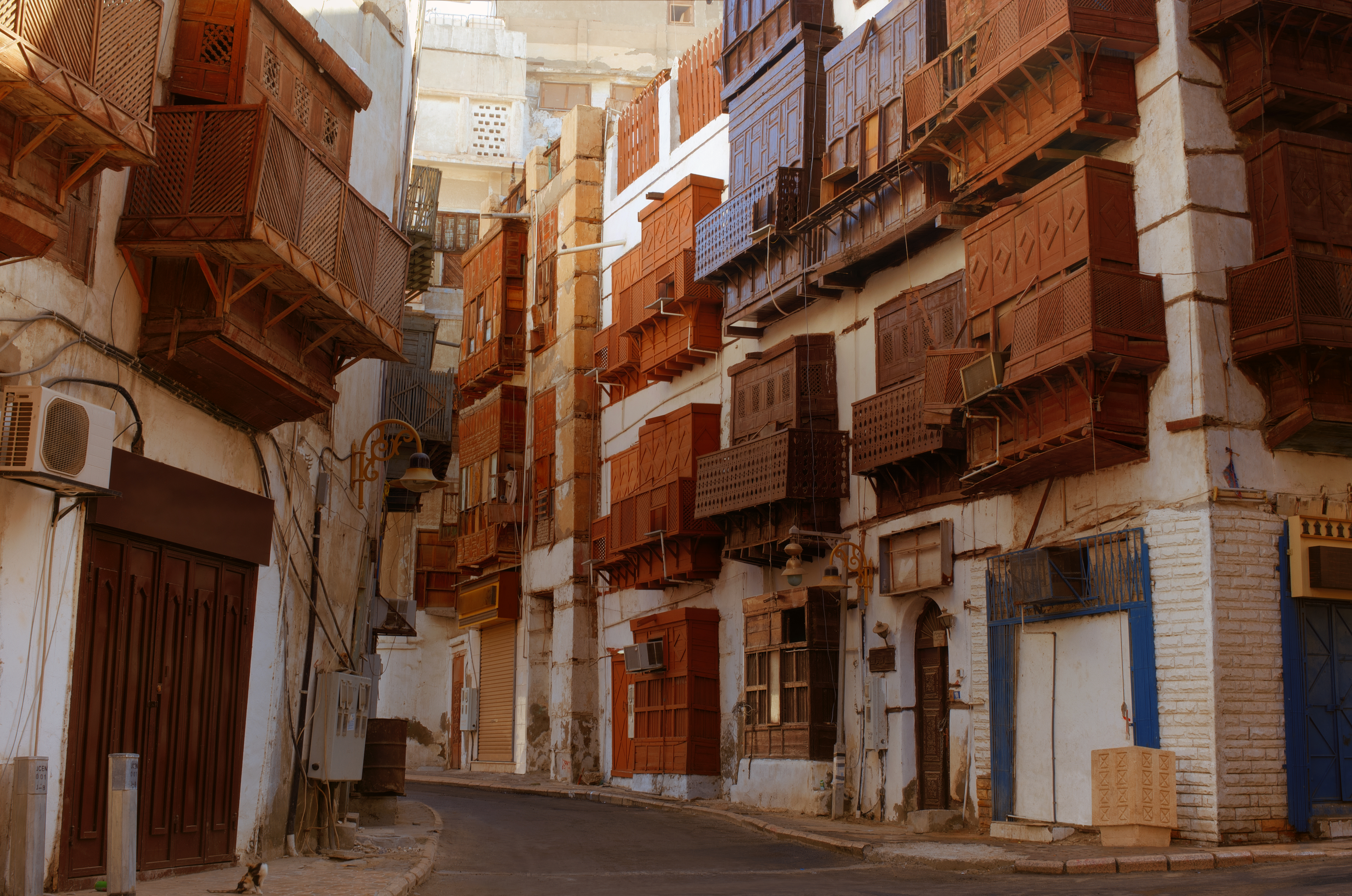 This city known as the spiritual gateway to Mecca is the second-largest city in Saudi Arabia. You'll be surprised to find the wide array of places ranging from the stunning floating mosques and picturesque waterfronts to opulent shopping malls, ancient lanes as well as serene beaches. Jeddah boasts a rich scene of arts and music, and a gathering spot for multi-vibrant cultures, a unique blend that left its mark on Jeddah's exquisite cuisine of many fine dishes with global tastes. Some of the most well-known attractions in this city also include UNESCO heritage site, Al Balad, where the city's heart remains intact even after hundreds of years, and the Mall of Arabia, which ranks amongst the largest shopping malls in the world.
Best for: Urban, Art, Culture
When in Jeddah, Go and Explore:
Jeddah Waterfront, Al Balad, King Fahd's fountain, Fakieh Aquarium, Tayebat Museum, Jeddah Art Promenade
3. AlUla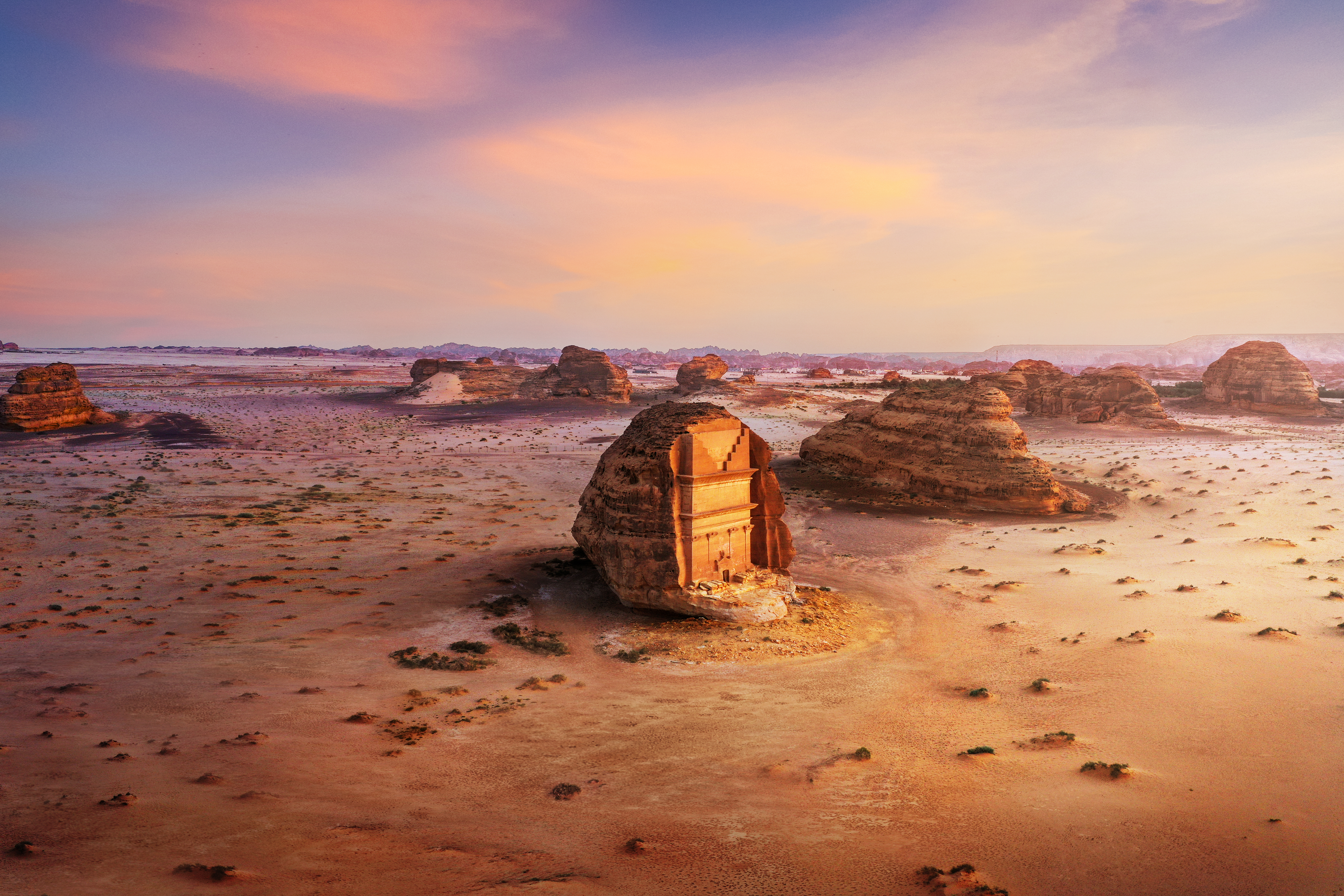 If you are an adventure seeker or someone who loves historical wonders, then this place would be perfect for you. AlUla combines legendary heritage sites, including Hegra, Saudi Arabia's first UNESCO World Heritage site that flaunts the historical and cultural richness of the country, with outdoor adventure amidst AlUla's beautiful desert landscape. With ancient tombs that remain the legacy of 7,000 years of human civilisation, stunning natural rock formations, and canyons, this place is where you can still feel like a true explorer charting the unknown. Whether you're looking to relax in a one-of-a-kind setting or plan a holiday filled with exploration and adventure sports, there is no dearth of attractions that AlUla offers for you.
Best for: History, Culture, Nature
When in AlUla, Go and Explore:
Dadan, AlUla Old Town, Jabal Ikmah, Elephant Rock, Hegra
4. Dammam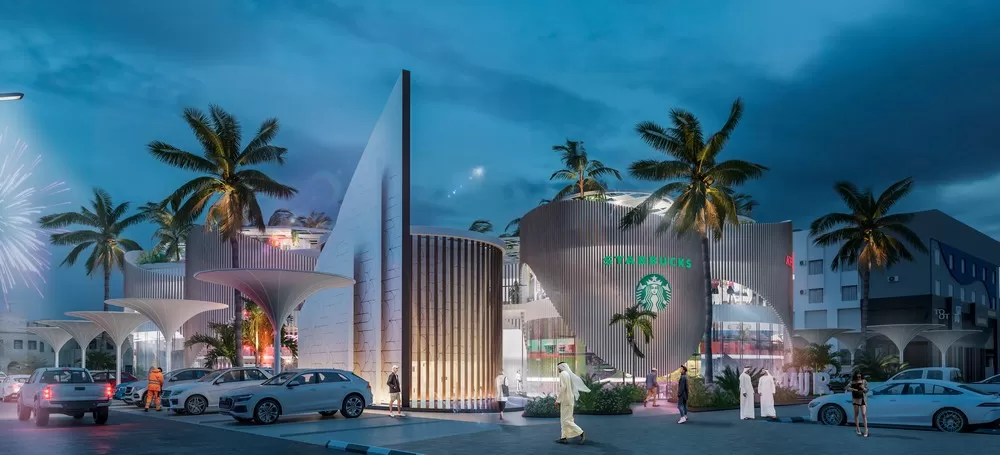 While other cities of Saudi are packed with ancient historical wonders, Dammam, however, is a spectacularly modern metropolis that thrives on its coastal location, boasting endless views of the tranquil Arabian Gulf. It is also the capital of the Eastern Province of Saudi Arabia. Brimmed with picturesque islands, ports, entertainment parks, museums, and marketplaces, the city will make you witness some striking beauty and tranquillity. Among all the cool places in this city, Murjan Island holds a special place. This man-made coral island offers a great escape from the crowds of the city with breathtaking views.
Best for: Camping, Sand Skiing, Exploring
When in Dammam, Go and Explore:
Half Moon Bay, Ithra, Al Khobar waterfront, Al Ahsa Oasis, SCITECH
5. KAEC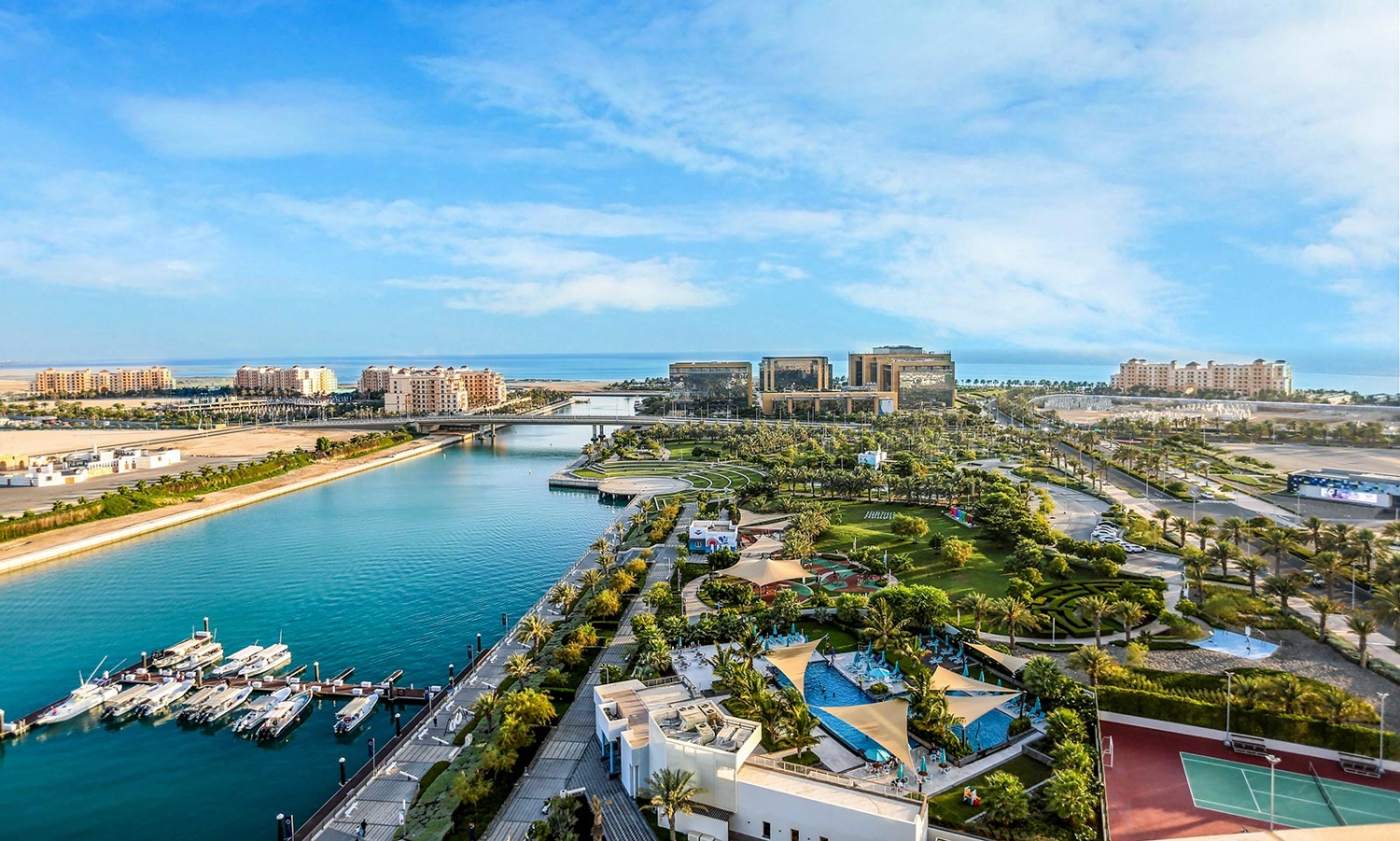 King Abdullah Economic City or KAEC for short, is a new, planned city that was established in 2005. Located 100 KM north of Jeddah along the coast of the Red Sea, KAEC is a modern metropolis and booming tourist destination. The city is divided into different zones, each catering to a specific purpose in order to offer a modern and healthy lifestyle, complete security, and active community life to its residents. Home to one of the most renowned golf clubs in the Middle East, immersive waterfront and fancy dining are among the various attractions found in this city.
Best for: Fishing, Golfing, Cruises
When in KAEC, Go and Explore:
Yam Beach, Juman Karting, Museum of Science and Technology, Marina Canal, Royal Greens Golf & Country Club
Source: Visit Saudi Arabia & Welcome Saudi