By Adeline Soh
Hong Kong is more than just the skyline with tall skyscrapers, busy streets and shopping activities. Hong Kong is also home to lush greenery mountains, laid-back islands, white sandy beaches and scenic trails. You may just find new reasons to love Hong Kong. Go off the beaten path and discover the nature tranquility of this beautiful city.
Climb The Peak


Reach the highest point on Hong Kong Island by ascending The Peak – an ideal place to enjoy bird's-eye view of the city's iconic skyline and woodland trail. Take an all-encompassing look from a mountaintop view – The Peak Tower and The Peak galleria have impressive observation decks. That's only the tip of the thrills; don't miss the restautants filled with international cuisines, chic stores packed with local handicrafts, and the Peak Tram, a century-old funicular that climbs up at incredibly steep gradients. If you are a nature lover, try the leisurely Peak Circle Walk. The walk winds around the highest mountain in Hong Kong Island without much variation in height, an easy stroll to catch stunning views of the Hong Kong skykine from different vintage points.
Lantau Island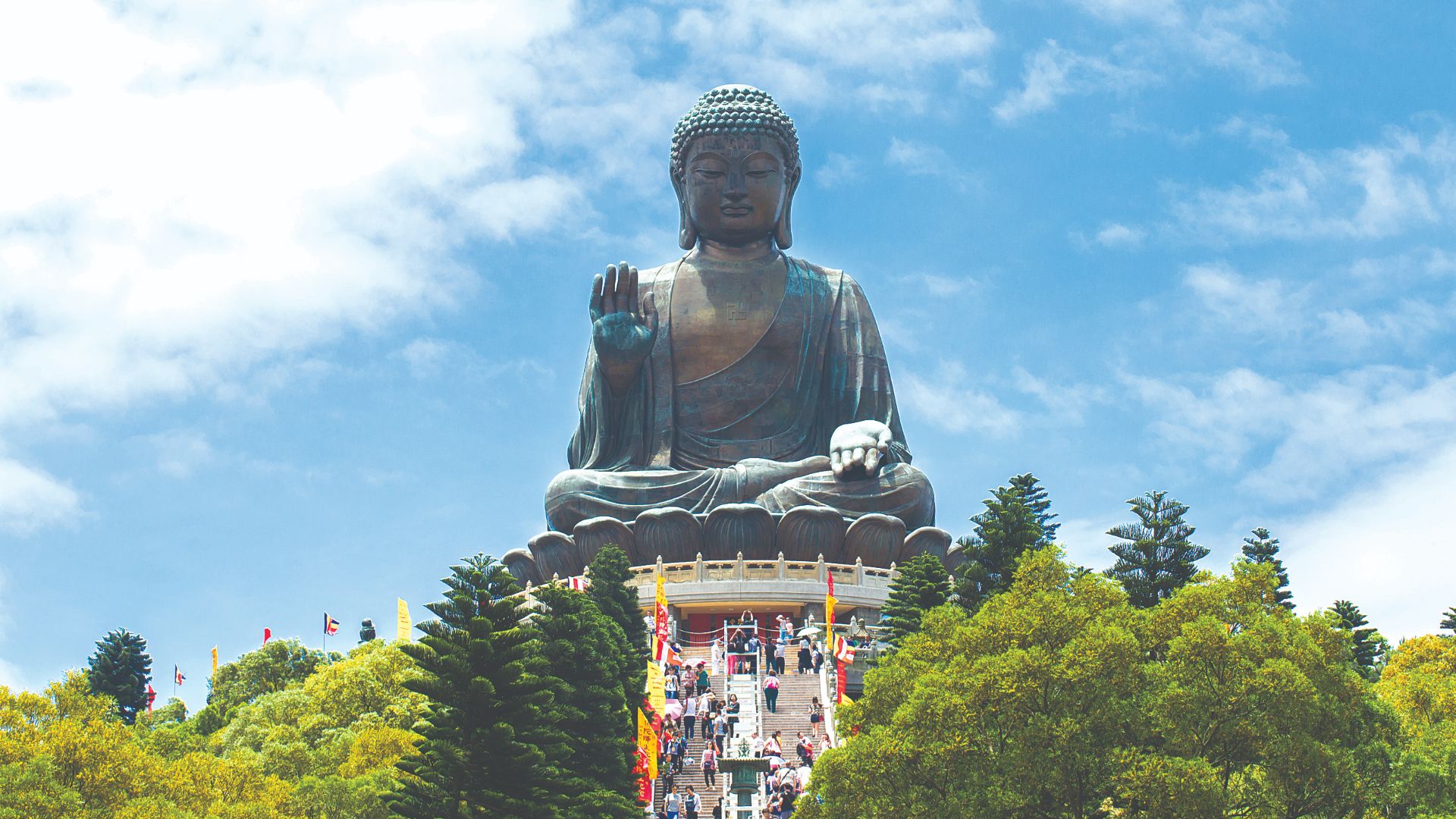 The star attraction on Lantau is the 34-metre Tian Tan Buddha, known as simply the Big Buddha, which rests high up on a hilltop. The best way to get there is by the Ngong Ping 360 cable car that climbs from Tung Chung to tranquil Ngong Ping Village with stunning views of the Lantau landscape, Hong Kong-Zhuhai-Macao Bridge and the Big Buddha. The 25-minute, air-conditioned ride even has the option of a glass-bottom crystal cabin that offers a novel, unobstructed view straight down! The drop-off is just a 10-minute stroll from the foot of the 268 steps to reach the base of the statue. There's plenty more, including the traditional Tai O fishing village, quiet white-sand beaches and alfresco restaurants in Discovery Bay. On Lantau, you can go from the beaches to the Big Buddha to a bar-restaurant in Discovery Bay all in the same day.
Sai Kung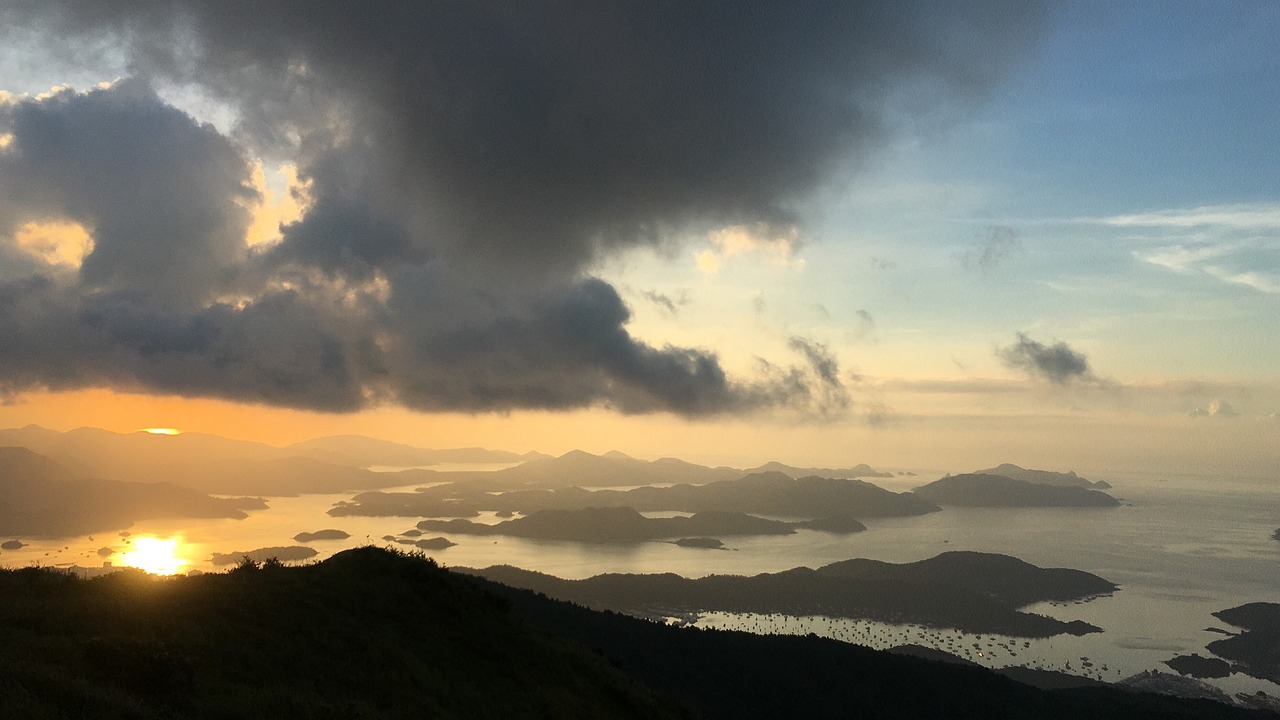 Sai Kung is known as the 'back garden of Hong Kong' because of its verdant surroundings, beaches, and islands that offer unparalleled views of the city. Located in the most eastern part of the New Territories, the district of Sai Kung boasting with ample opportunities for exploration, not only is it home to treasured remnants of well-preserved Hakka culture, Sai Kung offers sweeping mountain views, gorgeous beaches, scenic trails, marine parks, the Hong Kong UNESCO Geopark, two UNESCO-merited landmarks, and charming fishing villages. Hike through country parks and get a bird's-eye view of your destination or take a sampan from the Sai Kung Town Public Pier, and you'll enter a whole new world on arrival. A day trip to Sai Kung is all you need to replenish and unwind.
Dragon's Back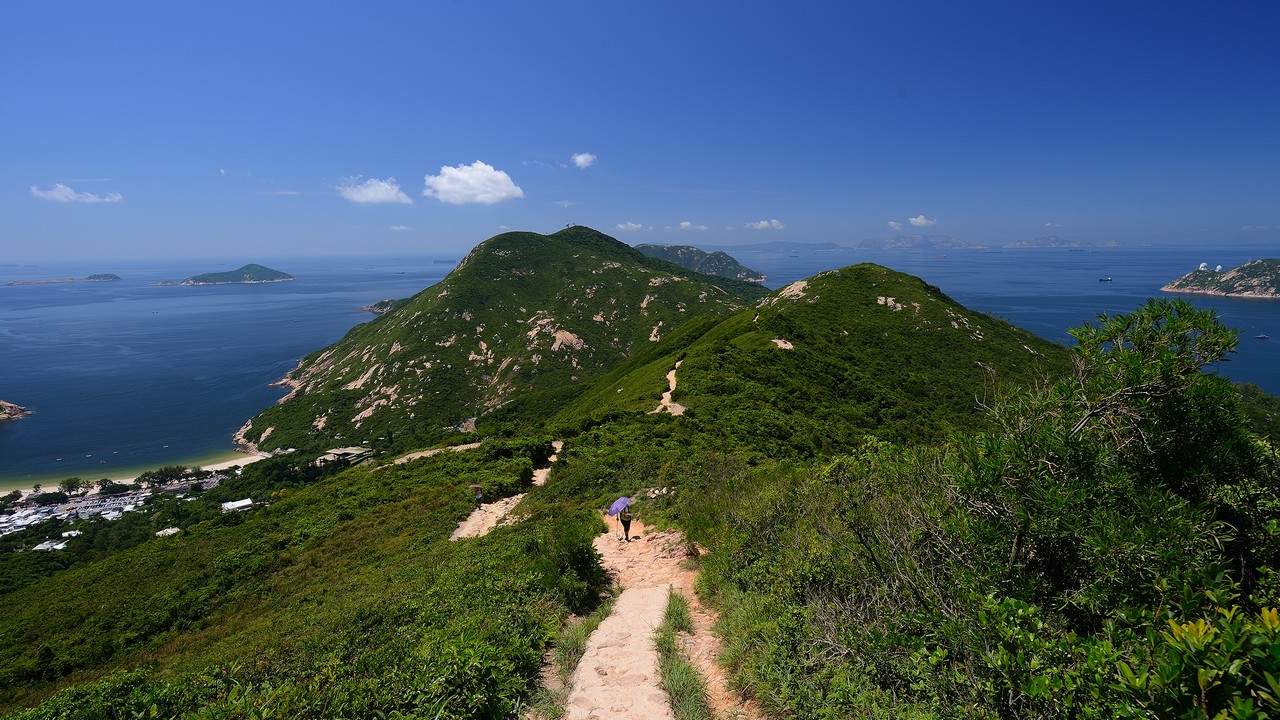 The Dragon's Back is a moderatly easy two-hour walk that traverses a series of mountain ranges in southeastern Hong Kong Island, offering outstanding twin views of the South China Sea. Dragon's Back got its name from its undulating ridge that resembles a dragon's backbone. Located in Shek O, the popular hiking spot is favored by both locals and tourists for its accessibility from the city and moderate difficulty level. Make your way from Shek O Road near Tei Wan Village and head up 284 meters to Shek O Peak's sightseeing platform! Right at the trail's end is Big Wave Bay. Take a dip or surf the waves for a relaxing finale to this hike. You can choose to descend either to Big Wave Bay or to Shek O, where there is food and refreshment.
Cheung Chau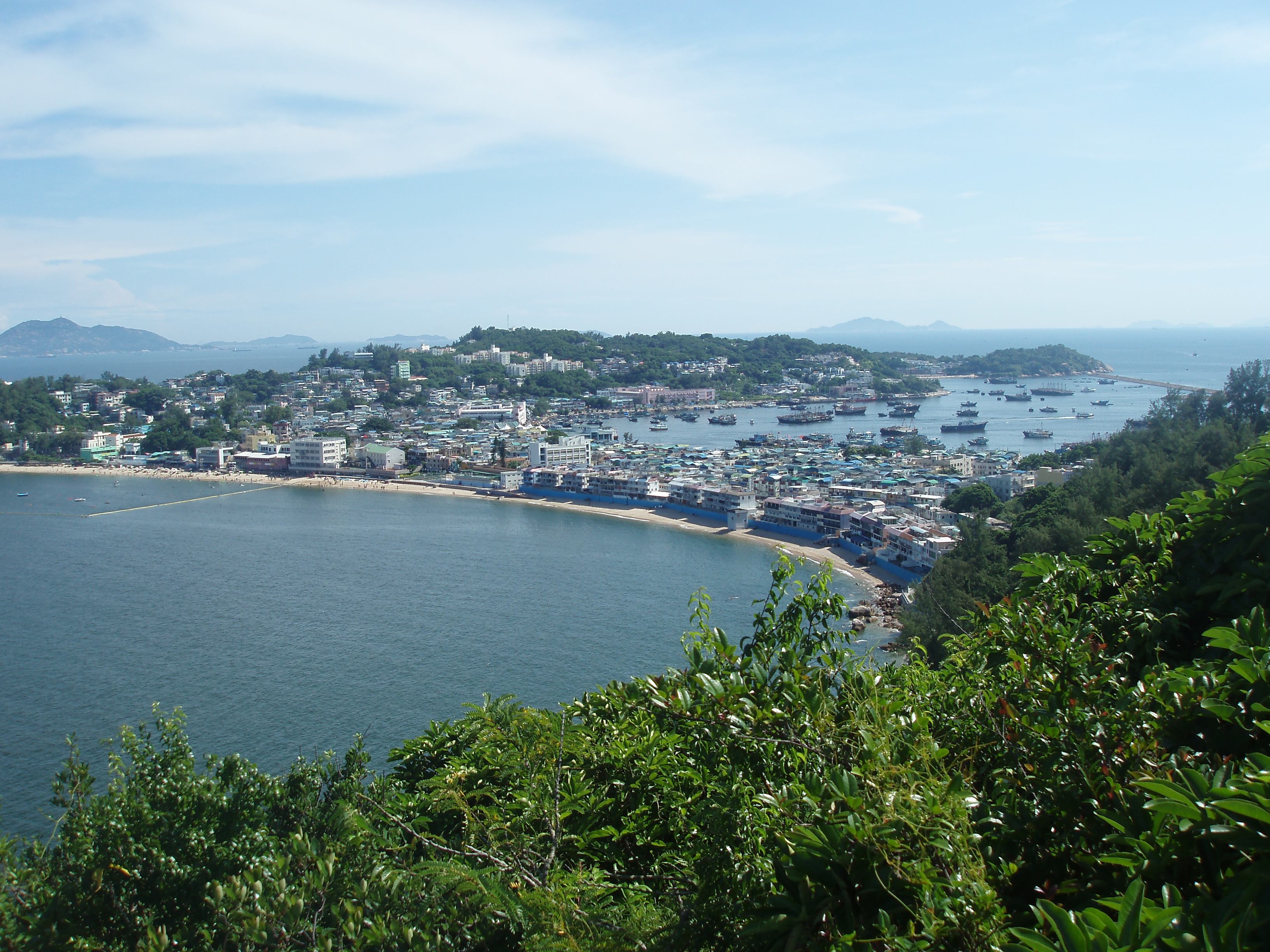 The small, dumb-bell-shaped island of Cheung Chau, or 'long island' – covering almost 3 sqkm, is well-known for its distinctive waterfront, crammed with gently rocking moored fishing boats and seafood restaurants. Take a ferry to Cheung Chau and enjoy its green greenery, craggy hillsides, golden beaches and fascinating rock formations along the Mini Great Wall walk. Kwun Yam Beach is the starting point of the Mini Great Wall, the island's easy-going, 850-metre-long paved hiking trail running behind Kwun Yam Beach and the Chi Ma Hang headland, which follows the southeastern coastline. Enjoy panoramic ocean views while passing beside numerous stunning rock formations, which resemble the shape of a vase, elephant's head – and even a skull. These vibrant new, hip joints sit in harmony alongside the island's timeless, laid-back charms such as Pak Tai Temple – established in the 18th century by fisherfolk to honour the Taoist 'God of the Sea' – which is the traditional venue for the island's vibrant annual Cheung Chau Jiao Festival, also known as the Cheung Chau Bun Festival, activities.
Lamma Island


This idyllic island not far from Aberdeen is known for quiet village life, pretty hills and great seafood restaurants with not a motor vehicle in sight. Long associated with the fishing industry, it is now home to a thriving multicultural community. Start relaxing once you start strolling along Sok Kwu Wan and Yung Shue Wan's waterfront village streets with shops selling beautiful fisherfolk arts and crafts, and restaurants serving fresh seafood and numerous East-meets-West delights. Nature lovers and Instagram buffs can explore the area's breathtaking scenery and cultural sites along the leisurely 5 km Lamma Island Family Walk, while history buffs can learn more about local culture at Lamma Fisherfolk's Village.
So, are you ready to explore Hong Kong? Click on the contact us bar on top right of our website or click on our Hong Kong destinations page and start planning your next adventure-filled holiday. You'll find plenty of helpful information and travel inspiration.
Source:
https://www.discoverhongkong.com/eng/explore/great-outdoor.html
https://www.nationalgeographic.com/travel/destination/sponsor-content-hong-kong
Information subject to change without prior notice. Hong Kong Tourism Board disclaims any liability for the quality or fitness for the purpose of third-party products or services; or for any errors or omissions.