By Muja Aziz
If you're contemplating the idea of marking Busan as a must-visit destination, the timing couldn't be better! Well, pack your bags because we're about to embark on a vibrant journey through the enchanting city of Busan and and its neighbouring treasures, including Pohang and Tongyeong. From colourful villages to breathtaking panoramic views and local markets, this 5D4N Busan Snapshot package promises unforgettable memories and picturesque moments.
Without any more delay, let's jump right into the tour's key features includes in our carefully curated itinerary, starting with:
Busan
Gamcheon Cultural Village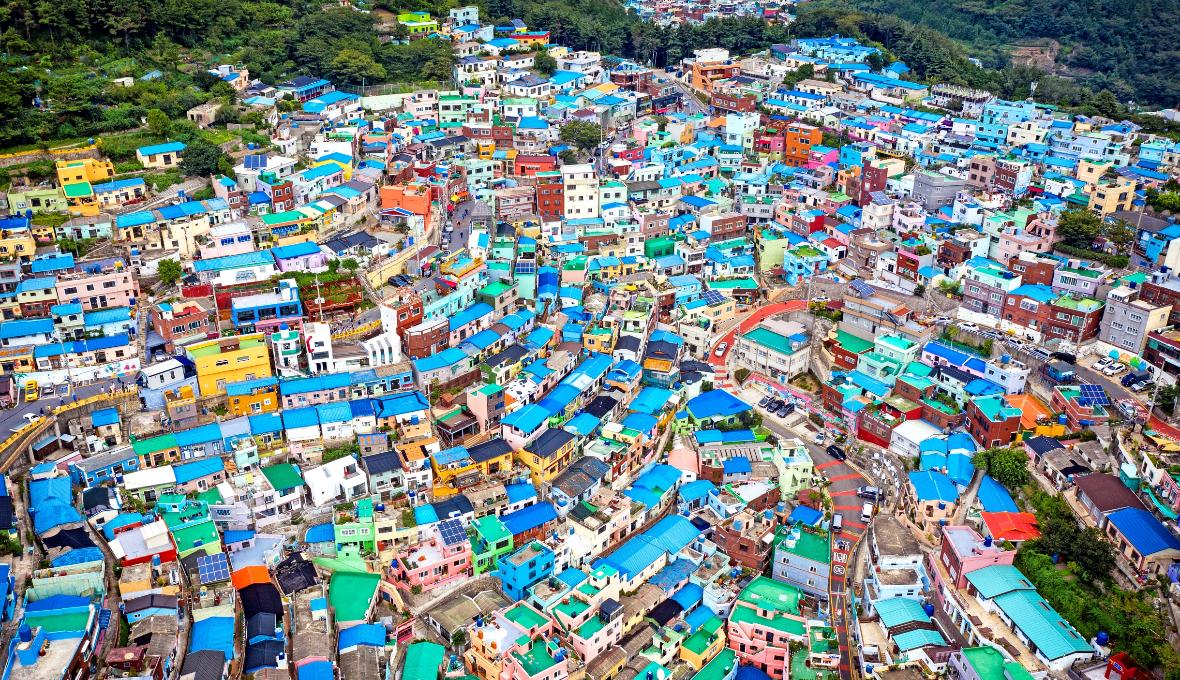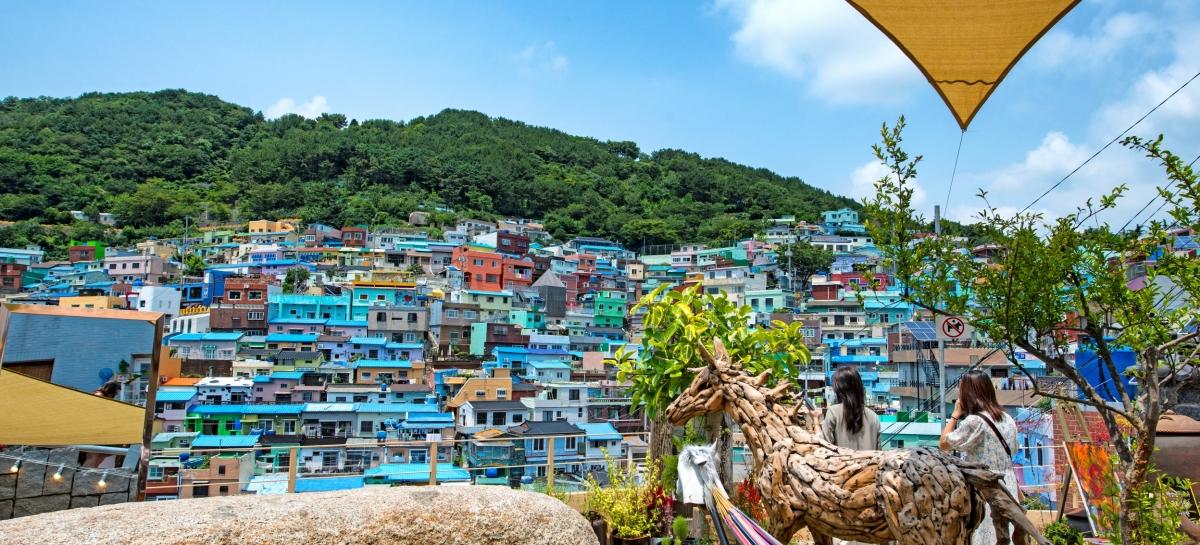 This place is a true visual treat with its vivid houses perched on the side of a hill. You'll feel like you've stepped into a rainbow as you stroll through the winding streets, admiring the artistic decorations. No wonder it's called 'Santorini' of Korea.
Jangnim Port – Rainbow Village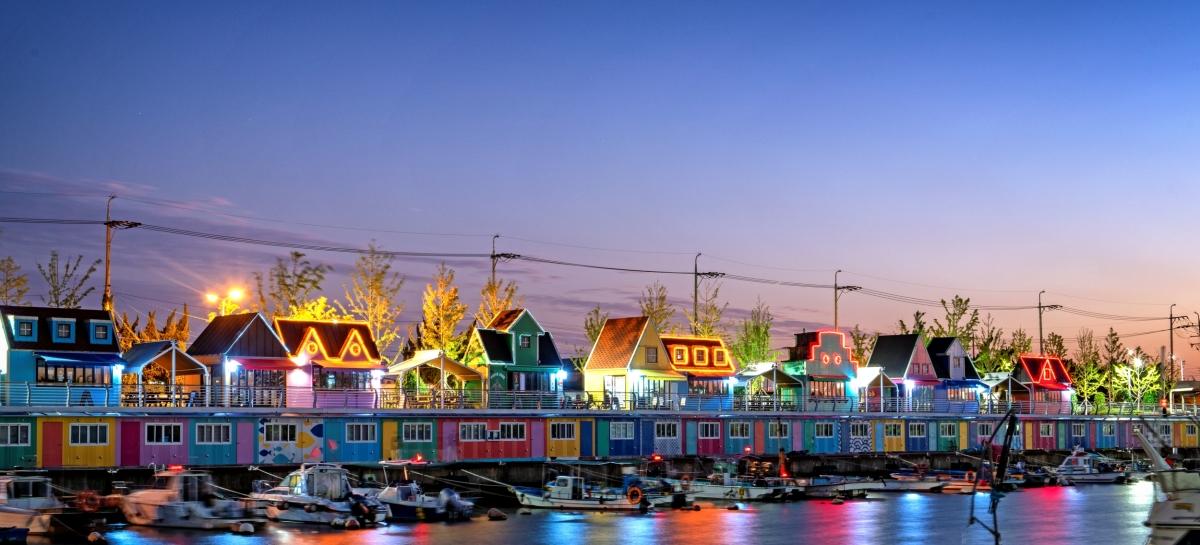 This destination has become a hit with young people and photographers due to its exotic landscape, which might just make you believe you're in the enchanting water city of Venice. It's even fondly referred to as "Bunezia" or "Busan's Venezia." Yup, Venice and Santorini, all can be found in Busan! 🎉
Taejongdae Park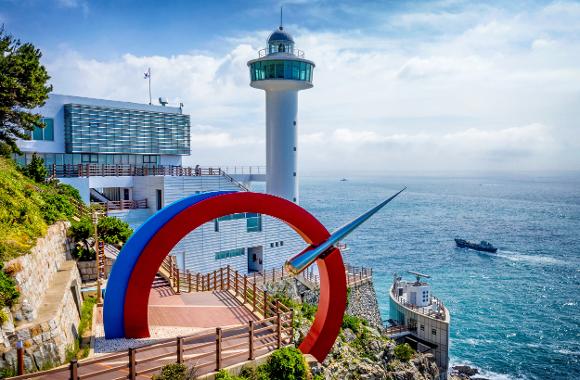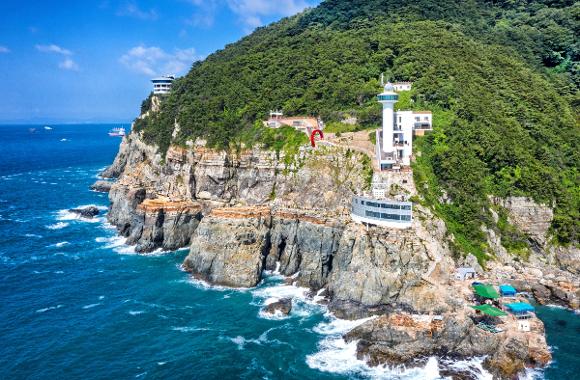 Every corner of this park is Instagram-ready, making it a must-visit spot for those seeking picture-perfect moments in the heart of nature, with a dramatic rocky beach, towering pine trees, and 200 tree varieties. The highlight? An incredible 250-meter-high viewpoint that offers awe-inspiring ocean and forest views.
Haeundae Blueline Park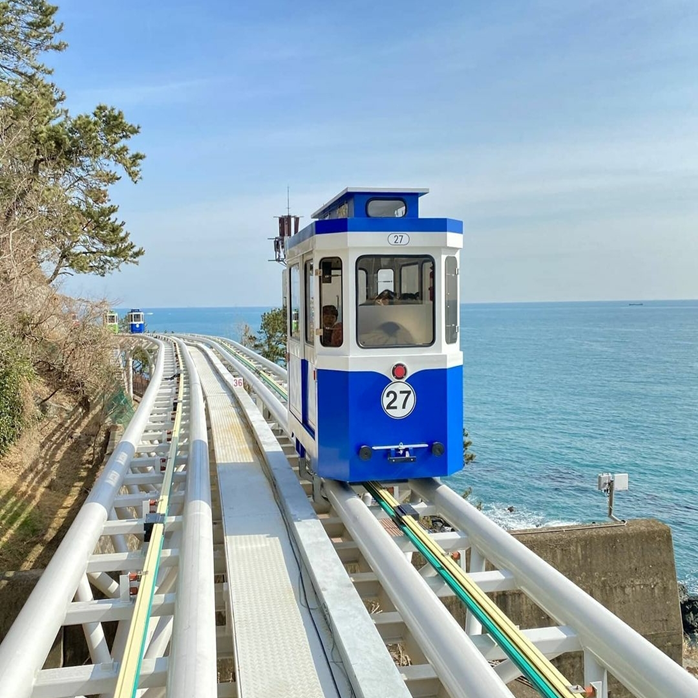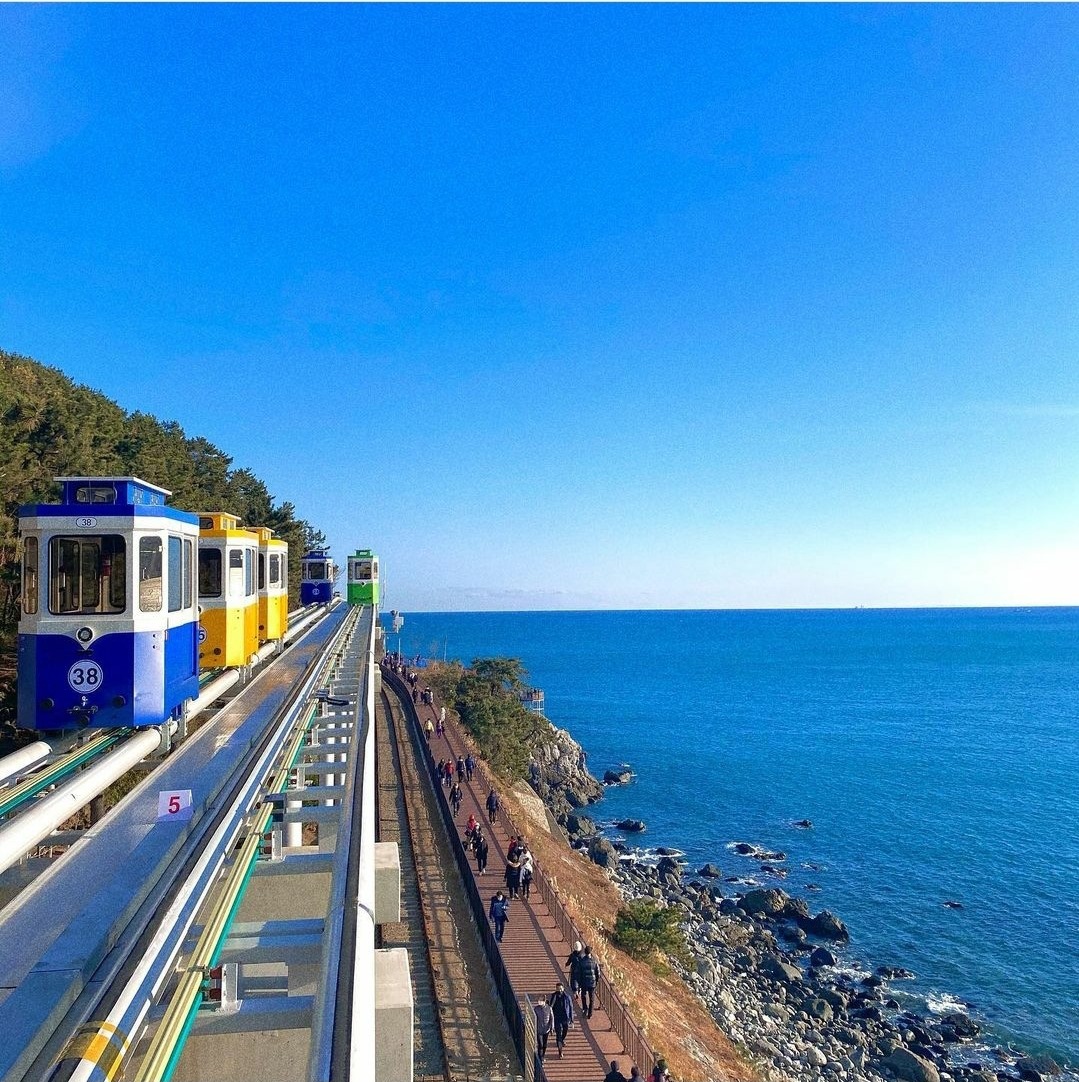 Catch a ride on the Haeundae Blueline Sky Capsule, soak in the vast ocean vista and serene woodlands, wander through picturesque pathways, and set your imagination free amid a treasure trove of contemporary art installations!
Pohang, Gyeongsangbuk-do
Pohang Space Walk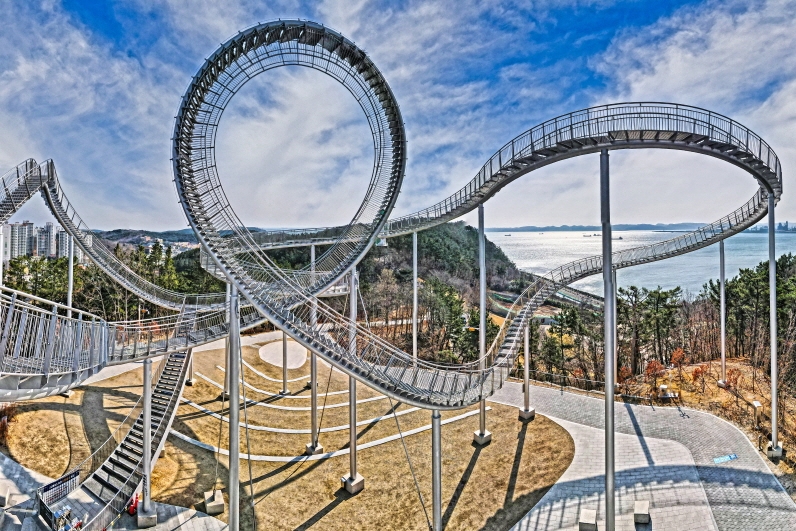 This spot is a photographer's dream, offering an abundance of Instagram-worthy shots. This scenic trekking trail offers an impressive 360-degree panoramic view of the city, complete with stunning sunrises and sunsets.
Tongyeong, Gyeongsangnam-do
Dongpirang Mural Village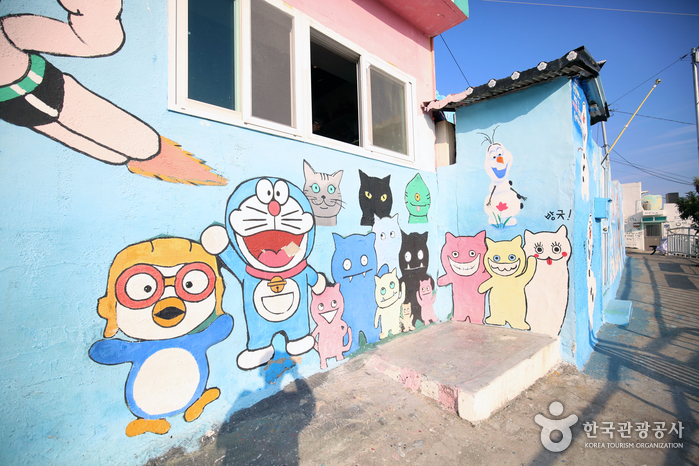 Dongpirang, the coolest spot in town! It's a fusion of 'dong' (east) and 'birang' (hill in the local lingo). Back in 2007, Tongyeong Agenda 21 threw a paint party, inviting folks from all over to jazz up Dongpirang-gil Street with vibrant murals. Voila! This seaside village transformed into an artsy wonderland, with breathtaking ocean and Gangguan Port views to boot. It's like Mother Nature and street art had a fantastic lovechild!
That's not all. Here's a look at other cool spots in each region that you'll be visiting during the tour:
Busan – Jagalchi Market, Gijang Seafood Market
Tongyeong – Dongpirang Mural Village, Yi Sun Sin Park, Jungang Market, Tongyeong Cable Car
Gyeongju – Gyeongju Yangdong Folk Village
In a nutshell, our 5D4N tour package to Busan will let you embark on a remarkable and unforgettable journey, from just RM5,100 per person!
Plus, the early birds to book and pay with Visa card can enjoy up to RM300 discount per person!
* Terms and conditions apply.
To check out the itinerary and book the tour package, you can head over here and email us at askme@cit.travel for more info!
Source : Visit Korea / Visit Busan