10 Little-Known Facts
By Mardiana Lutfi
G'day! Let's take a peek at the charming coastal town of Mandurah, Australia. You may believe you know everything there is to know about Australia, but there are some amazing surprises in store for you in this hidden gem. So, take your sunglasses and your sense of adventure, and let's explore the 10 facts about Mandurah you probably didn't know!
First off, Mandurah is just a quick 55-minute drive south of Perth. Alternatively, you can hop on a train from Perth Station and be in Mandurah in about 50 minutes. Trains run every 15 minutes or so, and if buses are more your style, they'll take you right to the heart of town.
1. How Mandurah Got Its Name
Have you ever wondered where the name came from? The name 'Mandurah' comes from the local Aboriginal word 'mandjar', which means 'meeting place'. Indeed, Mandurah lives up to its reputation as a destination for gorgeous beaches, rich wildlife, and a variety of outdoor activities.
2. Doesn't size matter?
While Mandurah may not be as large as some of Australia's other cities, it more than makes up for it with its irresistible charm. It covers over 174 square kilometers and provides a comfortable ambiance for unhurried exploration while also providing an array of activities to keep you busy for days on end.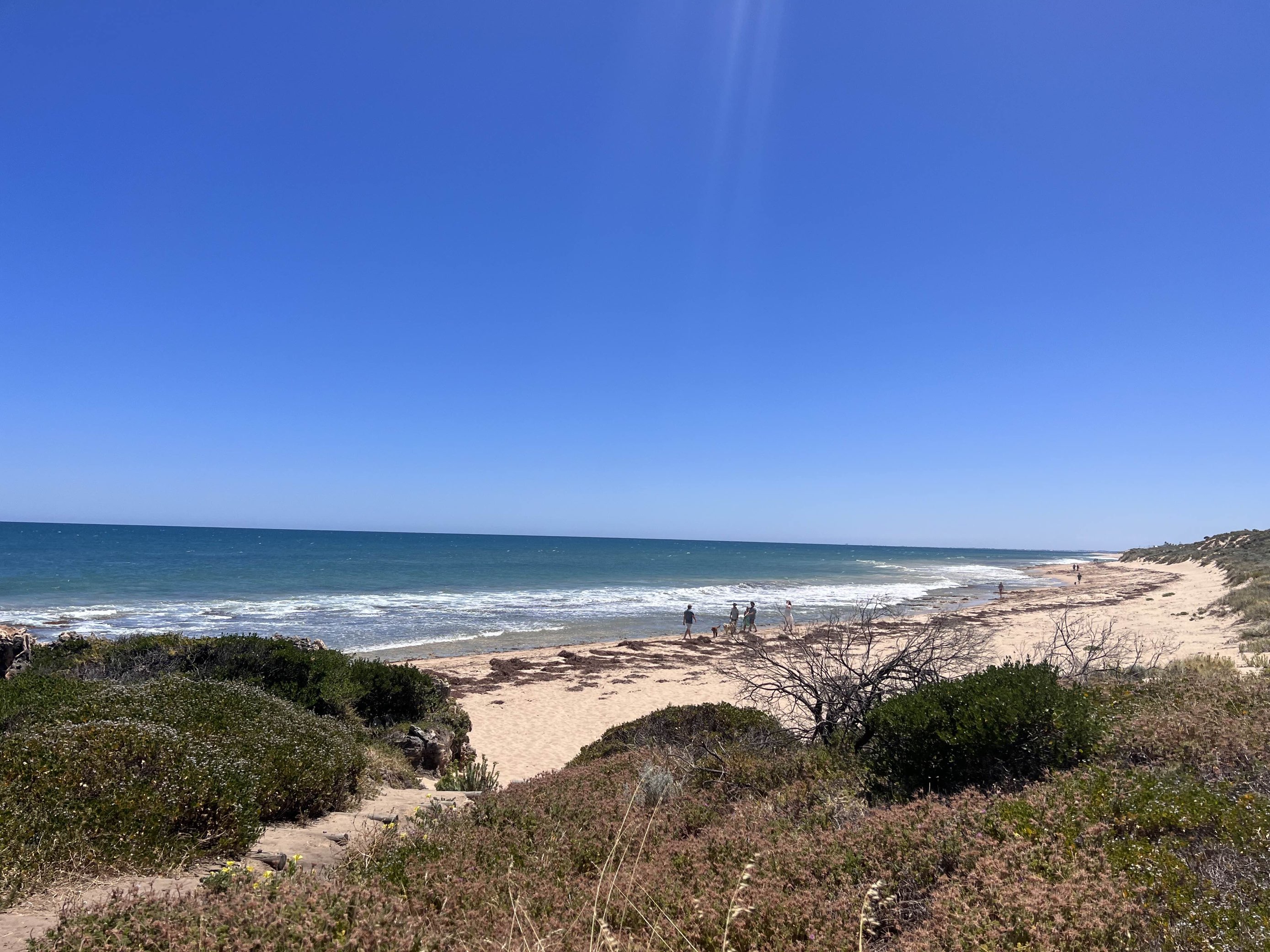 Falcon Bay, Mandurah Beach | Image by iamharyet via Trip.com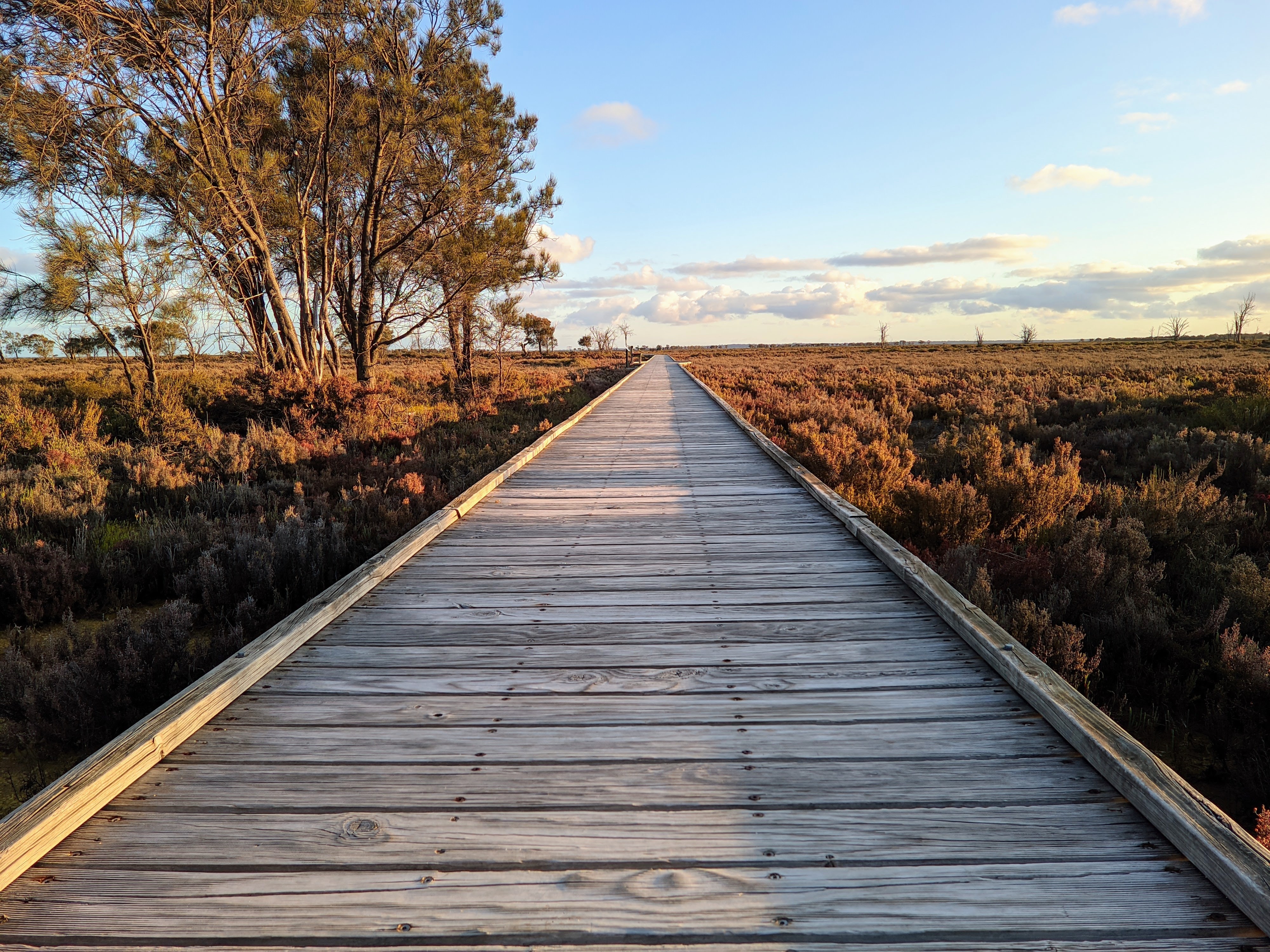 A boardwalk over the wetlands at the Creery Wetland Nature Reserve in Mandurah | Image by Nicholas van Rheede van Oudtshoorn via Unsplash
3. What is Mandurah known for?
Mandurah is well-known for its aquatic adventures, in addition to its stunning beaches and laid-back vibes. It's a seafood lover's paradise, with dolphins dancing in the canals and crabs crawling onto your plate. Not to mention the bustling cultural scene, beautiful waterways, and rich wildlife that Mandurah has to offer.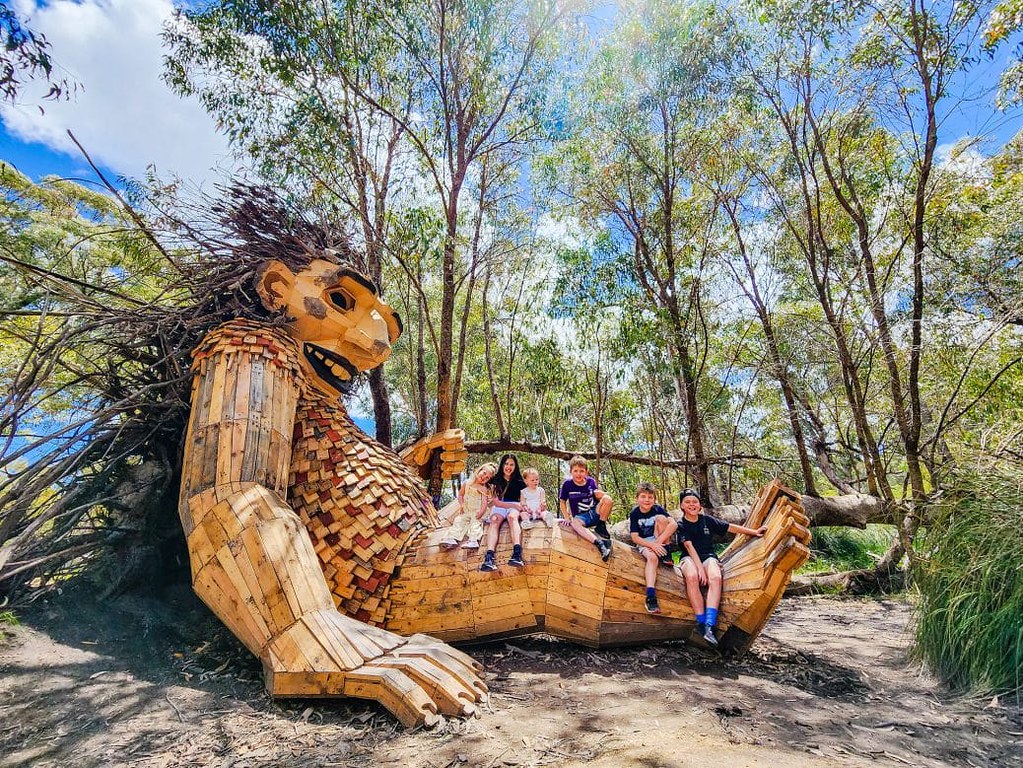 Giants of Mandurah by Thomas Dambo | Image by Budiey via Flickr
4. Giants of Mandurah by Thomas Dambo
Prepare to be awestruck by 'Giants of Mandurah'. The towering sculptures in this awe-inspiring public art project by renowned artist Thomas Dambo are built completely of recycled and salvaged materials. Keep a watch out for these amusing giants, who give a touch of whimsy to the metropolis.
Let us now delve further into Mandurah's hidden gems!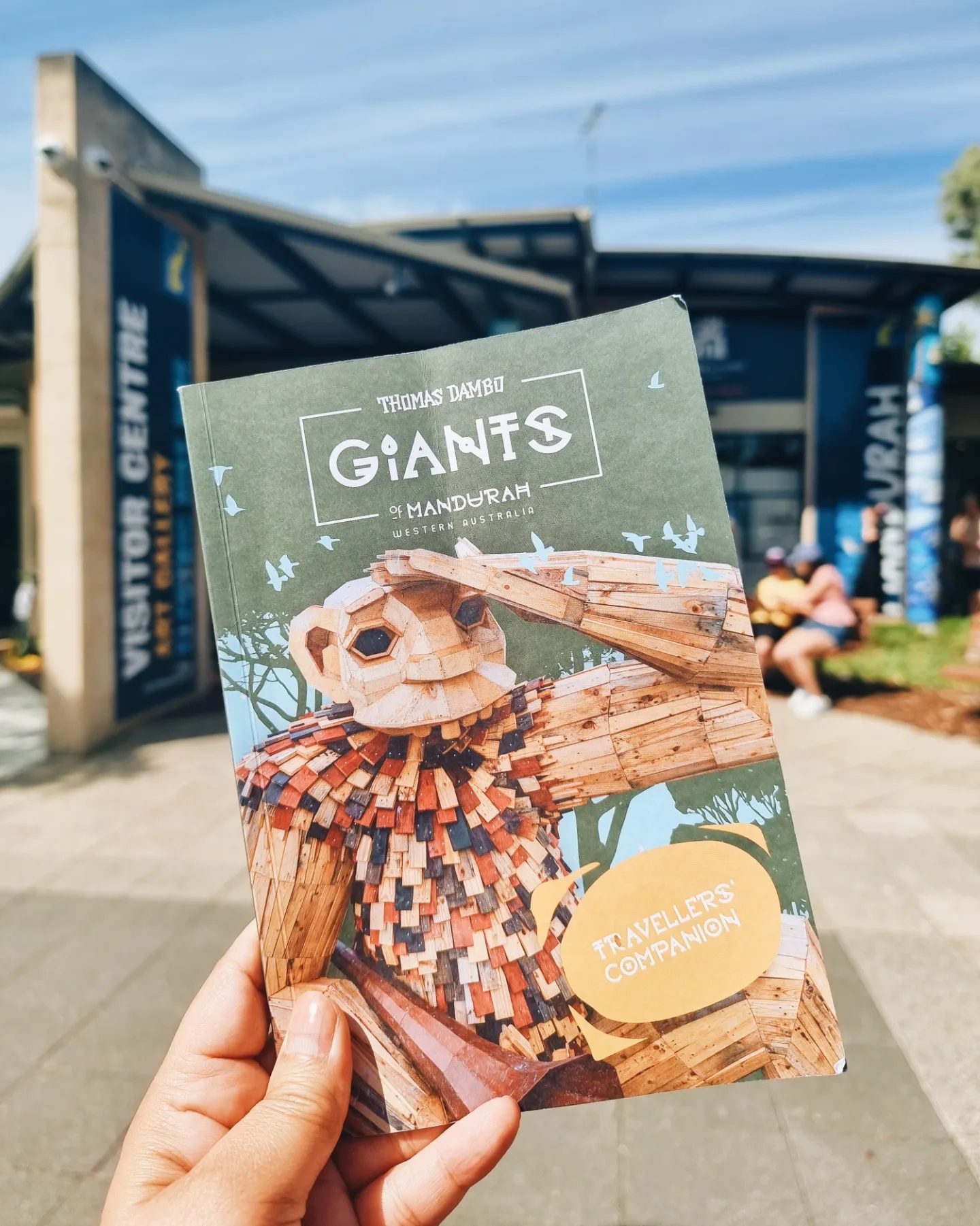 Image by perthhappenings
5. The Quokka Connection.
You've definitely heard of Rottnest Island's famous quokkas, but did you know these cute marsupials can also be found on Mandurah's shores? Yes! These happy marsupials have also settled in Mandurah. Keep your camera handy in case you want to show off your 'quokka selfie' to your buddies back home.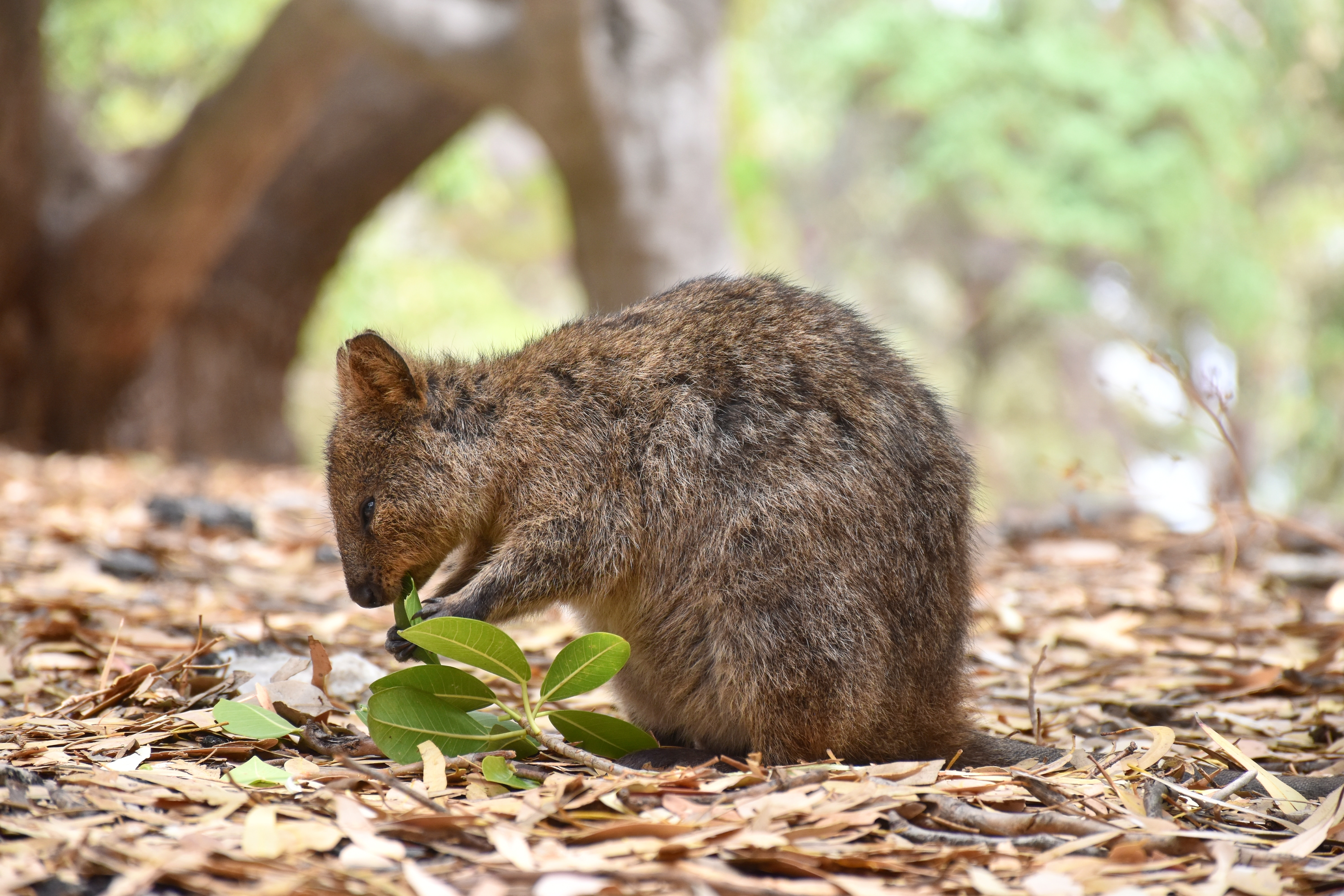 Quokka | Image by Mark Stoop via Unsplash
6. Abundance of Fresh Seafood.
Do you enjoy seafood? Mandurah has your back. Mandurah's coastal location assures plenty of fresh seafood. You're in for a seafood feast, including luscious blue swimmer crabs, plump prawns, and the legendary Mandurah marron. Your taste buds will be grateful.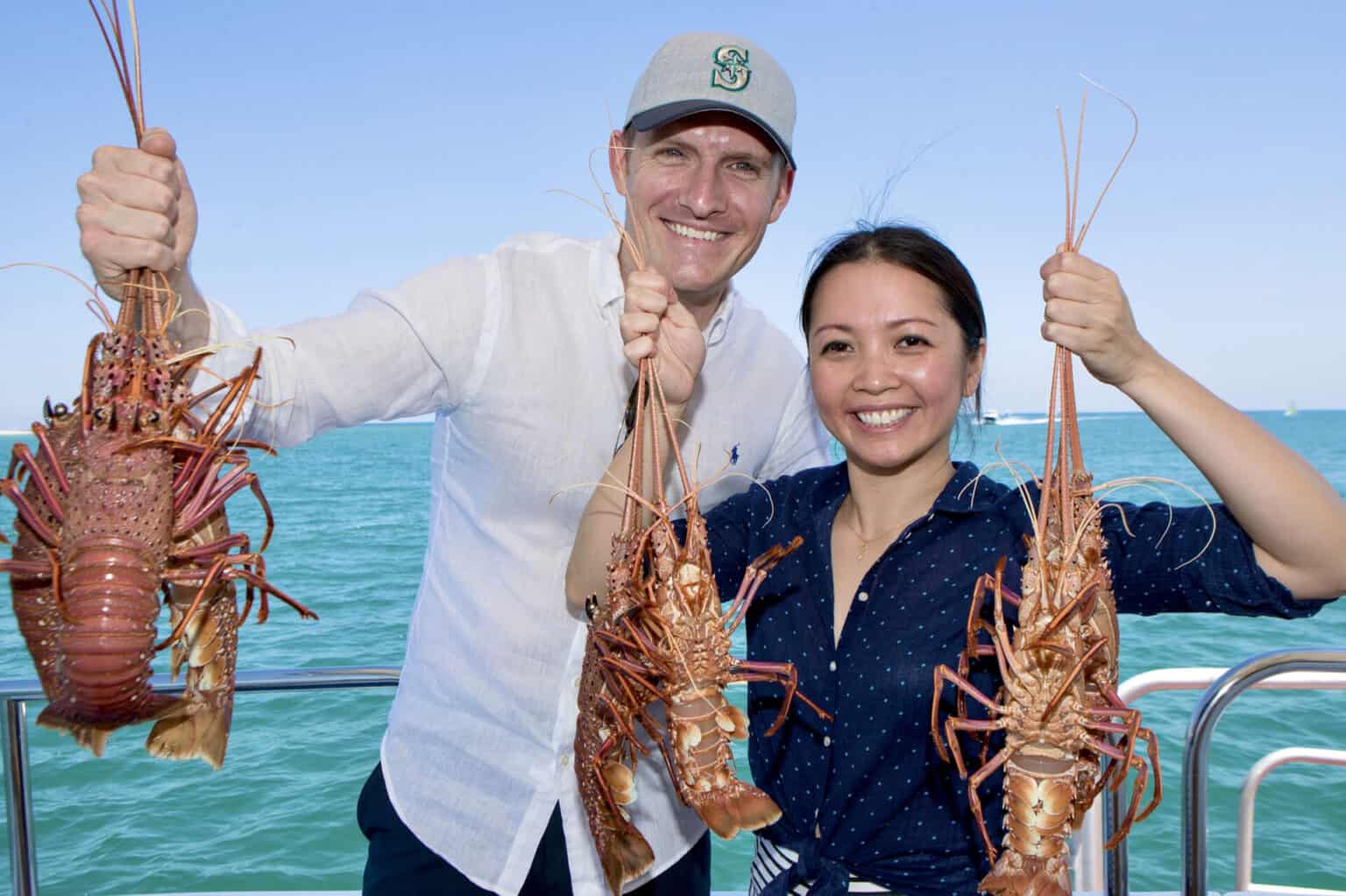 Image by mandurahcruises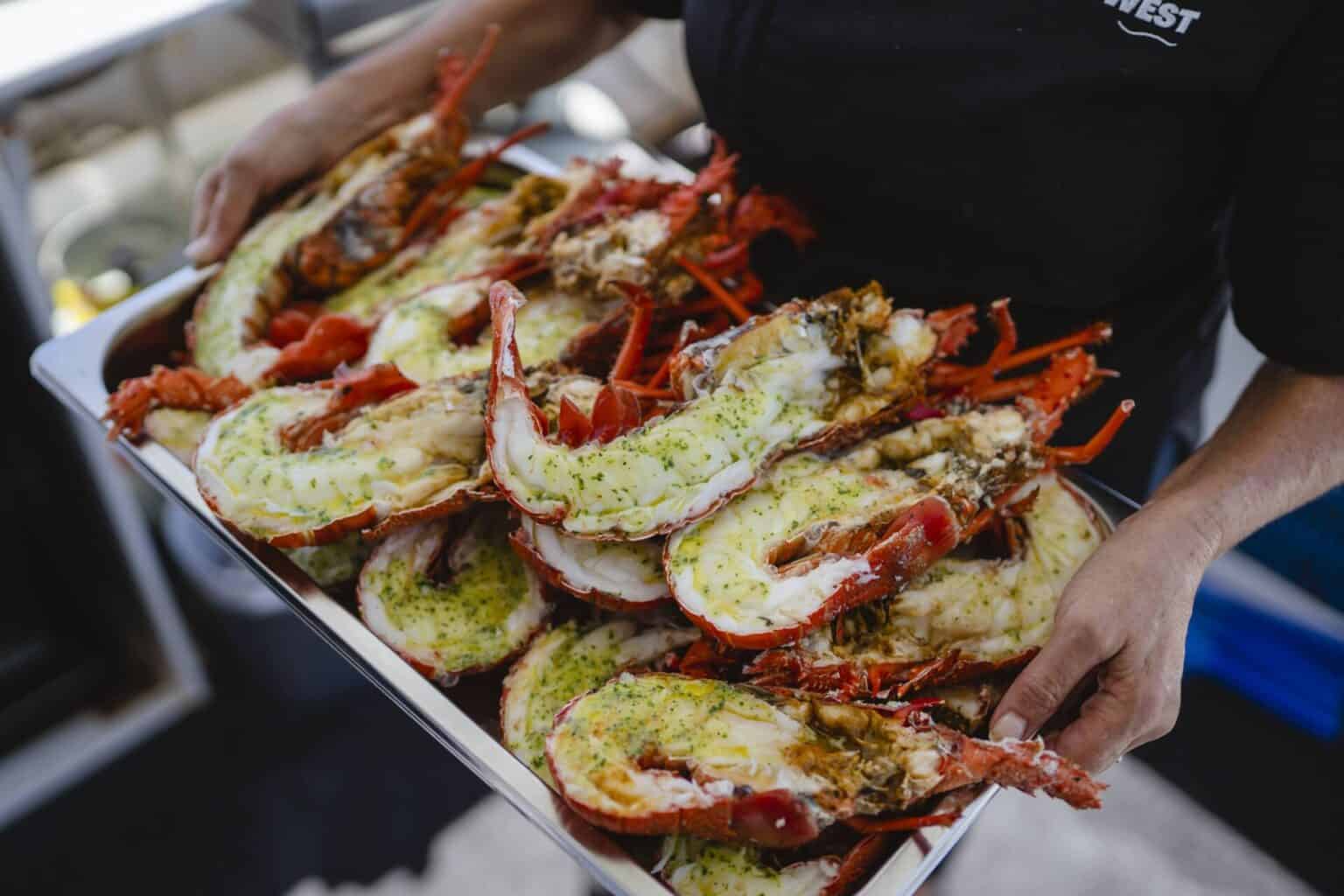 Image by mandurahcruises
7. A Birdwatcher's Paradise.
Birdwatchers will be pleased by Mandurah's birdlife. The Peel-Harvey Estuary is a birdwatcher's paradise, with a wide range of species to see, including the exquisite black swans and the rare osprey.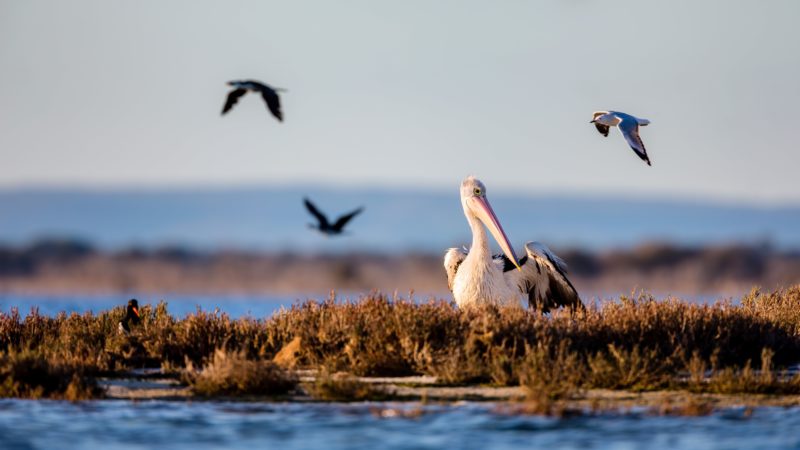 Mandurah Peel Harvey Estuary | Image by australias.guide
8. The Canal Wonderland & Mandurah Canal Christmas Lights Tour.
Mandurah, with more rivers and canals than Venice, provides a unique viewpoint on coastal living. Take a canal tour or paddle around this watery marvel on a kayak. Nonetheless, the canals of Mandurah are lined with attractive cafes and restaurants. Enjoy a relaxing brunch or sunset meal by the water while watching boats pass by and savoring fresh, locally sourced cuisine.
Now, here's a little secret: Every year, the residents of Port Mandurah light up the canals with a breathtaking display of Christmas lights from early December through January. It's a whole-hearted embrace of the Christmas spirit.
And guess what? The best way to witness this spectacular show is from the deck of a boat. Picture yourself cruising through Mandurah's beautifully lit canals, with millions of Christmas lights sparkling all around you. You can sing along to your favorite Christmas carols and join in the festive cheer as you float through Mandurah's magical holiday wonderland.
Don't miss out on this enchanting festive experience; it's something you'll cherish forever. So, come aboard and be part of the magic in Mandurah.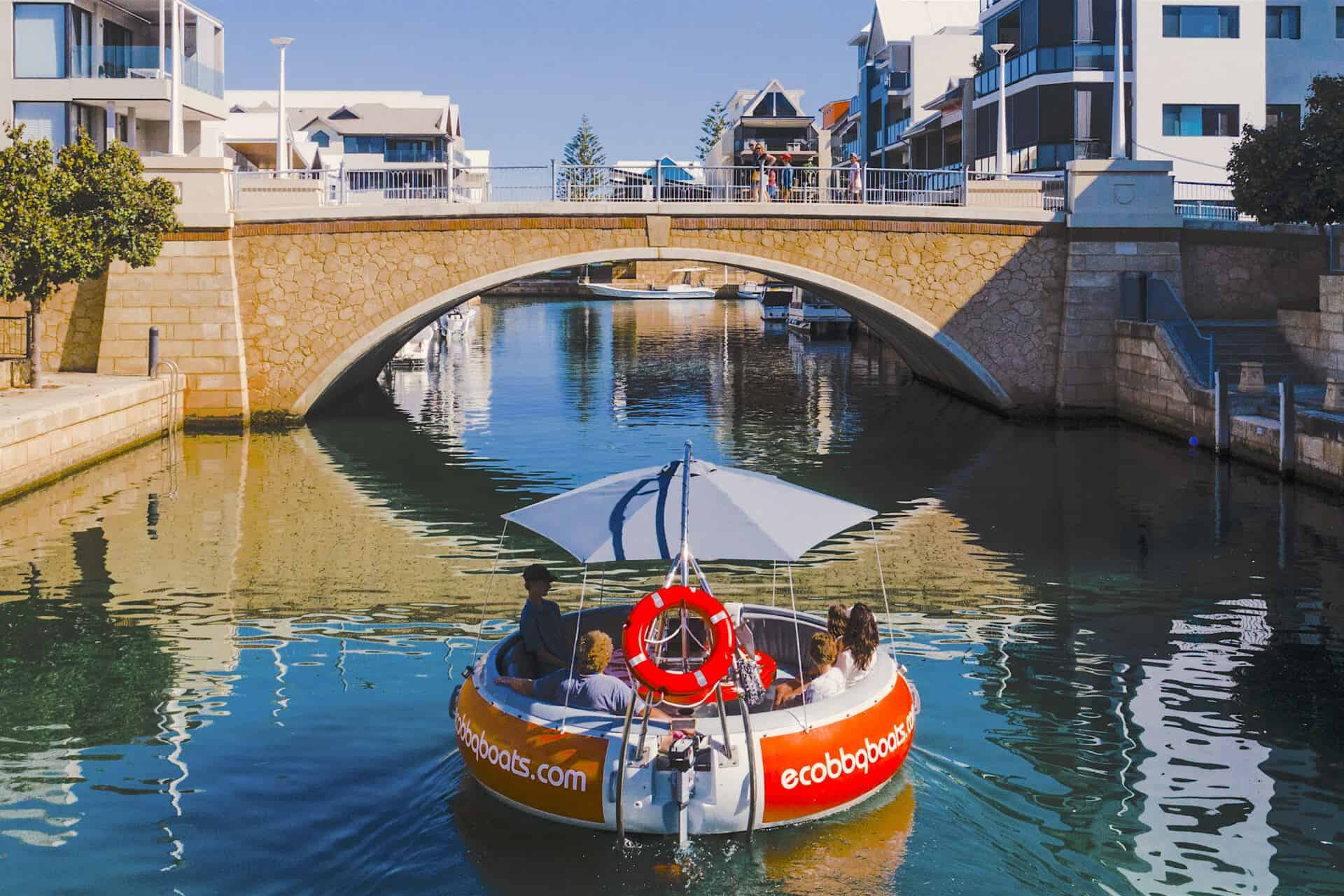 Image by Russell Ord via mandurahcruises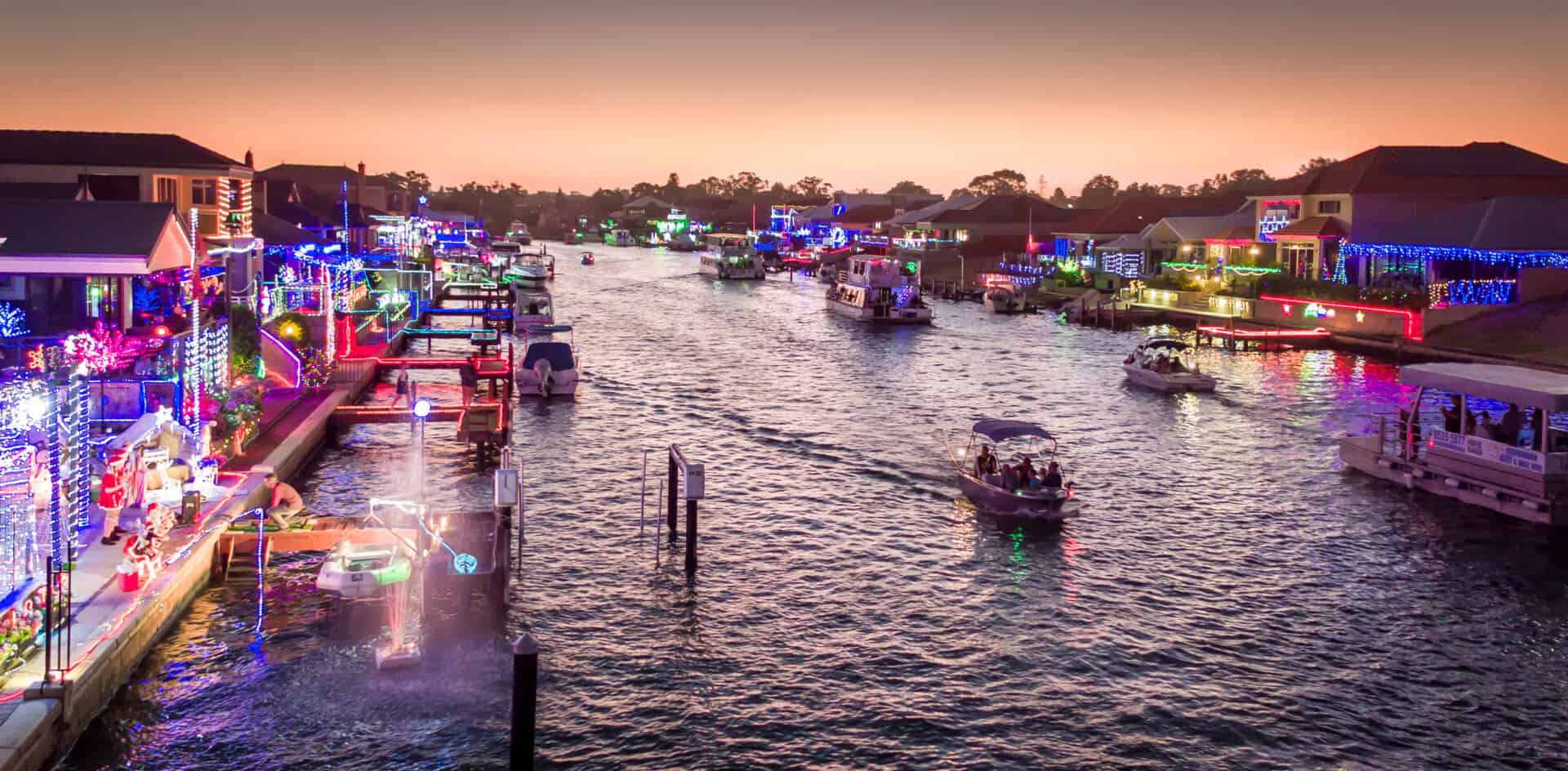 Image by mandurahcruises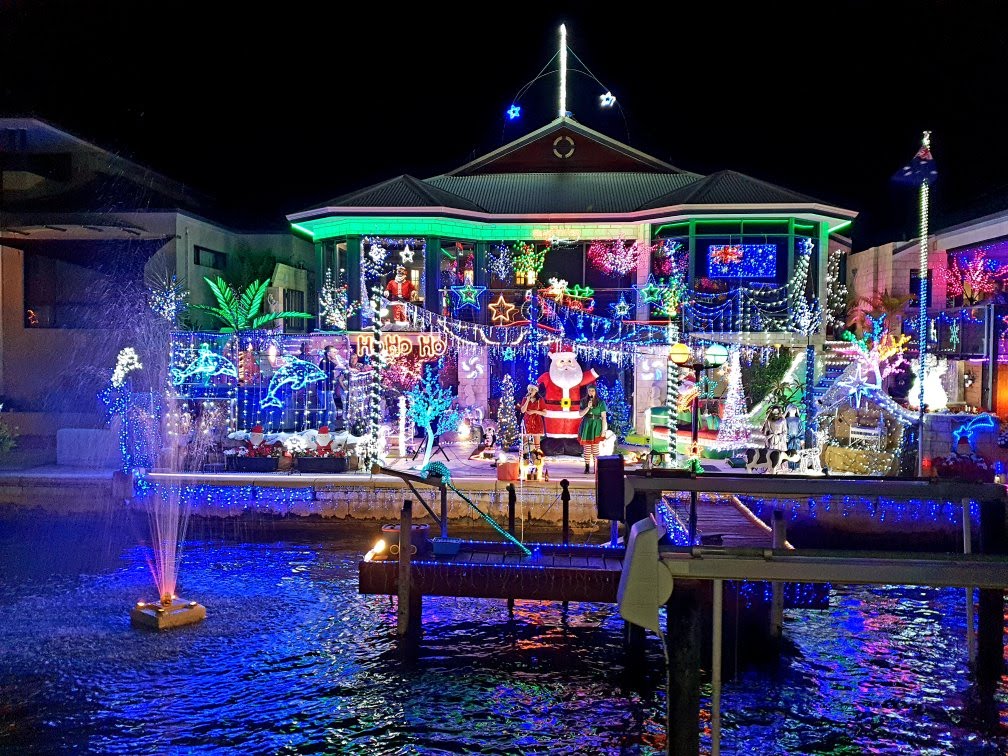 Image by Mandurah Cruises via Facebook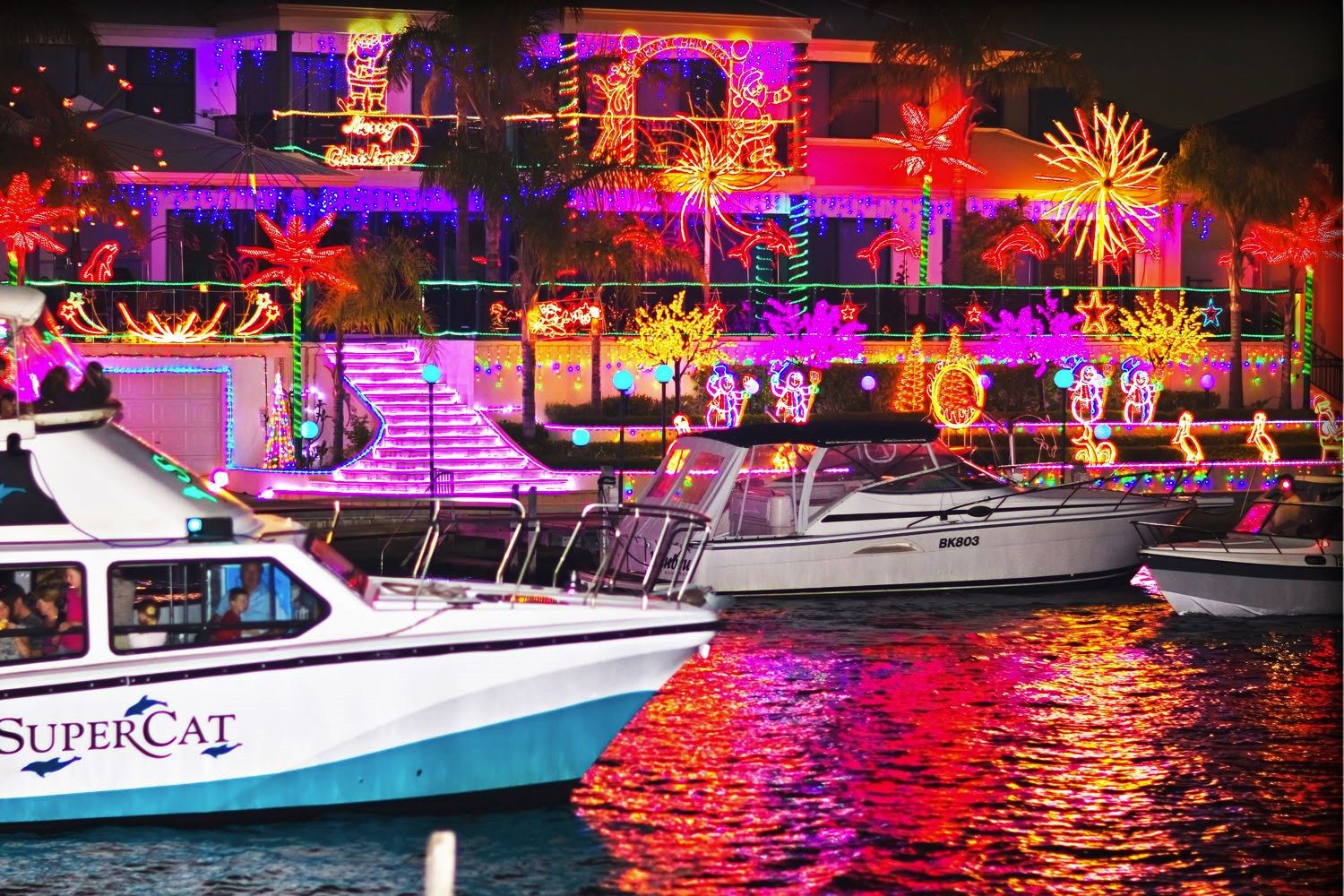 Image by Mandurah Cruises via Facebook
9. Dolphin Delight.
Keep your sunhats handy because Mandurah has a lovely secret: a thriving population of bottlenose dolphins! Take a trip, and these amusing creatures will dance in the waves with you. You won't want to miss this aquatic celebration.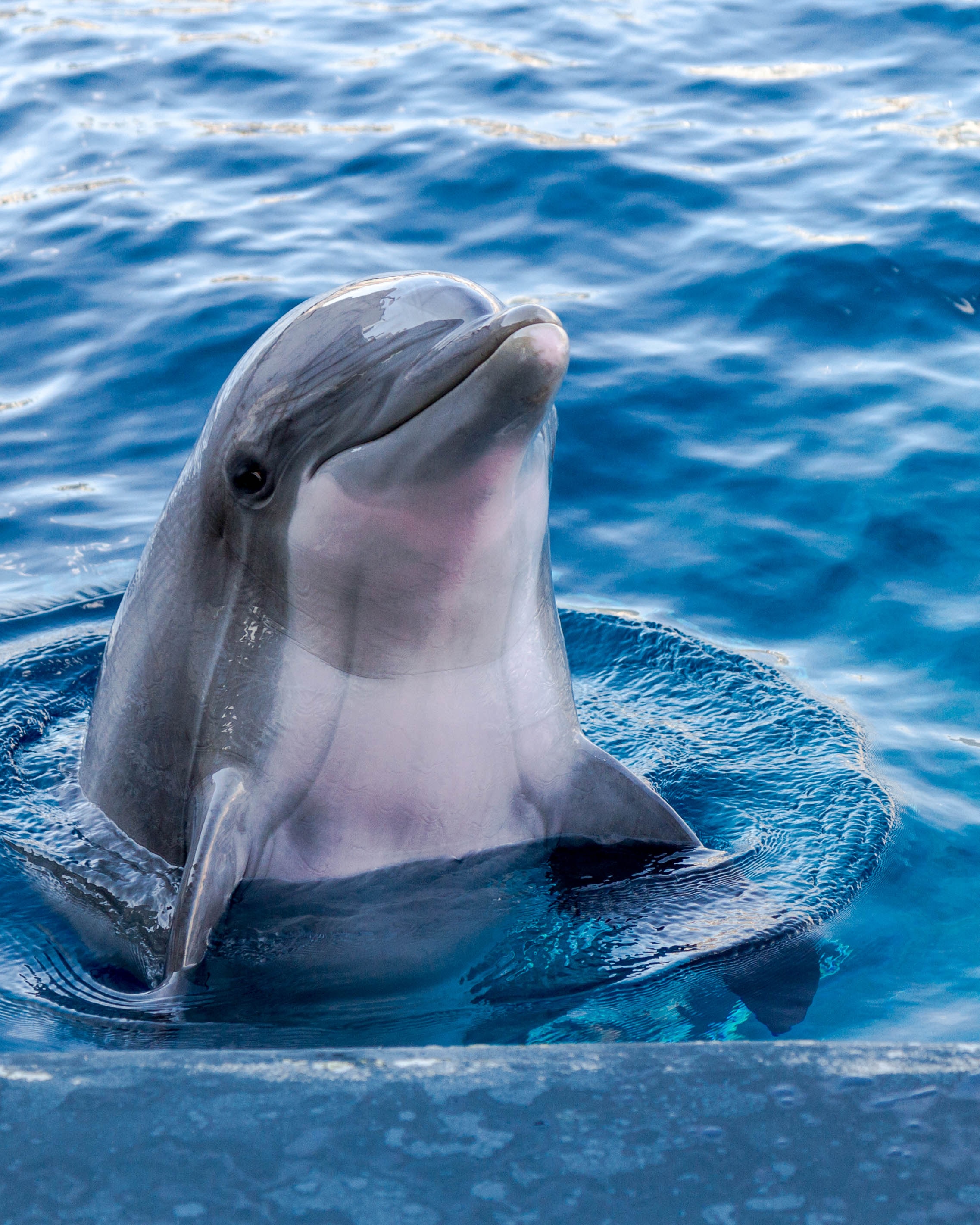 Image by Ádám Berkecz via Unsplash
10. Crab Fest Extravaganza.
Are you planning your visit correctly? The annual Mandurah Crab Fest, a two-day seafood festival with gastronomic delights, live music, and entertainment, is not to be missed. It's a foodie's dream! It always happens in the month of March.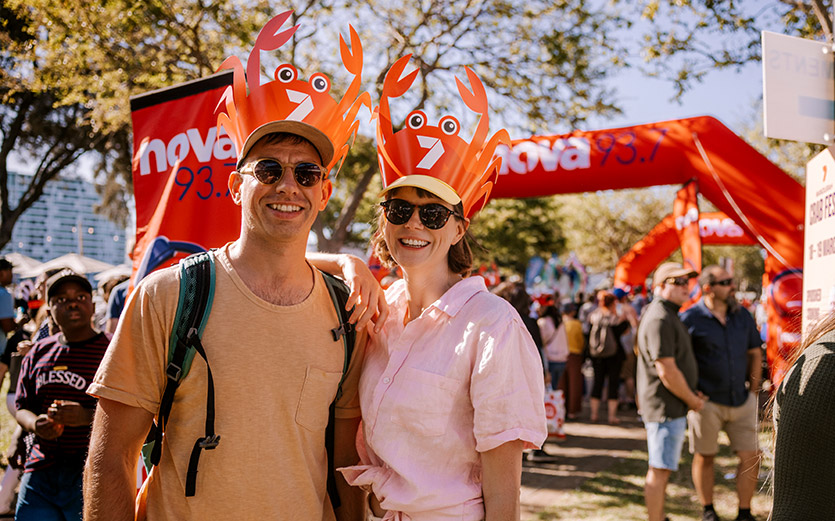 Crab Fest: Mandurah's signature annual event | Image by City of Mandurah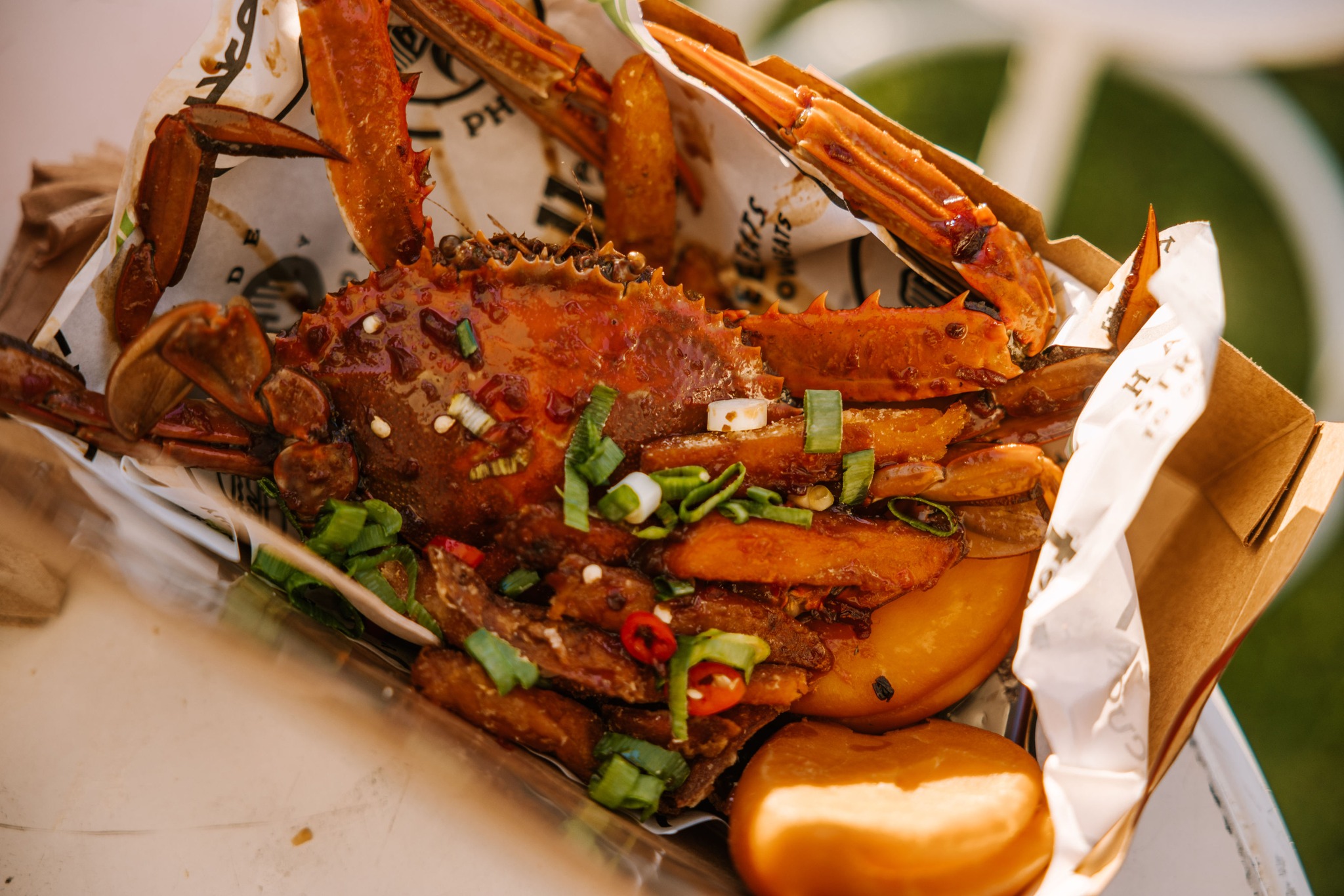 Image by Mandurah Crab Fest via Facebook
Mandurah is more than just a beach getaway; it's a treasure trove of undiscovered wonders. Pack your luggage, embrace the 'meeting place' atmosphere, and prepare to fall in love with Mandurah, Australia! Mandurah awaits your next adventure!
Explore the wonders of Australia today! Click here for more info.
Source: