By Yiru Teo
Do you have a bucket list to visit Australia? If Australia is one of your bucket list, then South Australia would be a good place to explore. South Australia also known as a relaxed region rich in wine, wildlife, and natural wonders. Discover the nature tranquility of this beautiful place and you may fall in love with South Australia.
Kangaroo Island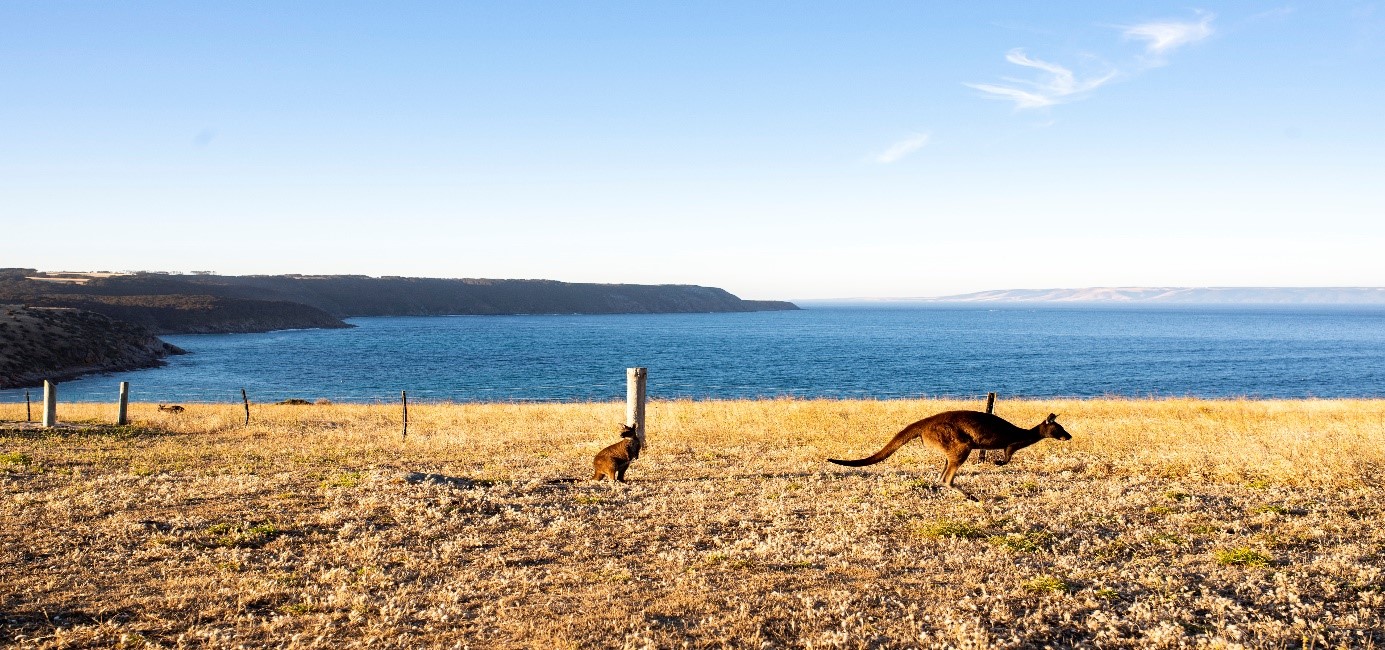 Image credit: Tourism Australia
Have you ever heard where Kangaroo Island is? Kangaroo Island is the third largest island in Australia and it is a nature lover's paradise with native wildlife, spectacular coastal scenery and rich farmlands. There have several ways to visit Kangaroo Island which are from Adelaide take a 30-minute flight to Kingscote Airport on Kangaroo Island or take a short ferry ride from Cape Jervis on the Fleurieu Peninsula. Here are the best places to have a close-up encounter to see wild animals like koalas, kangaroos, sea lions and seals.
Barossa Valley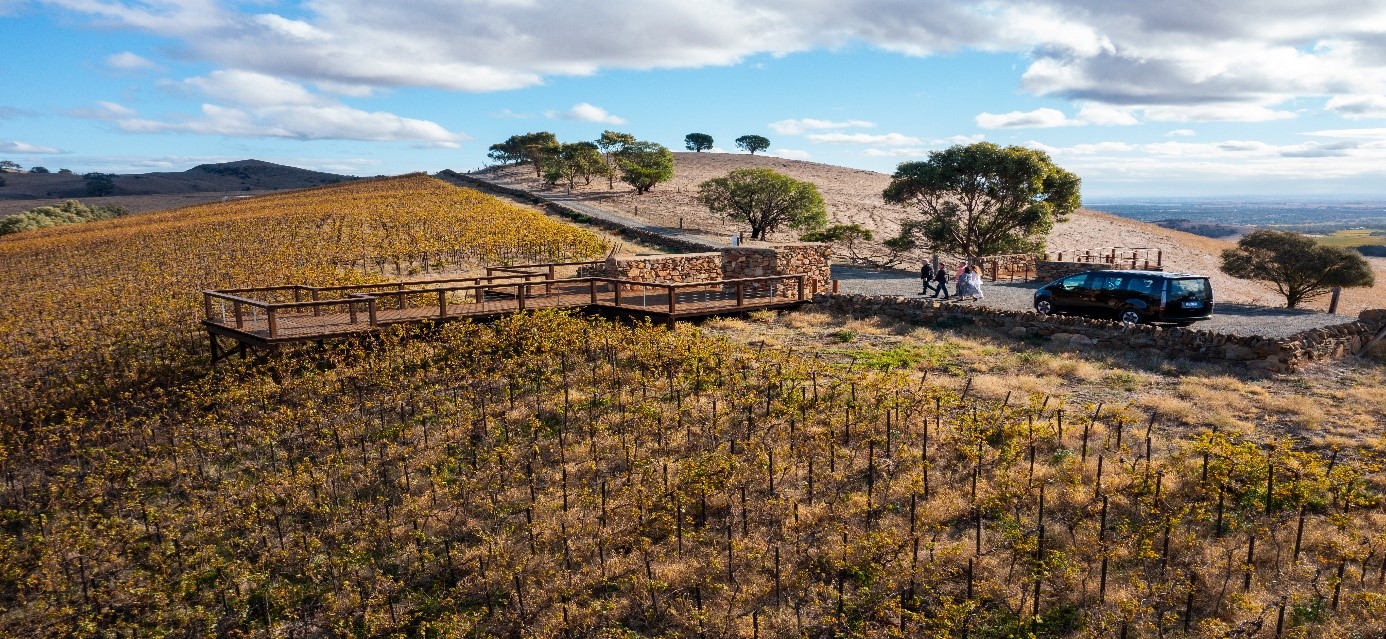 Image credit: Tourism Australia
One of the Australia's oldest and famous wine region, the Barossa Valley is the must visit. It's just over an hour's drive from north-east of Adelaide. The Barossa which has more than 150 wineries and 80 cellar doors, it provides many opportunities to taste and discover the region's well-known wines. Here is the place of the oldest continuously producing shiraz, grenache, Mataro, cabernet sauvignon and semillon vines. Not to worries if you are not a fan of wine, Barossa Valley offers other experiences than wine tasting. One can explore the idyllic countryside by cycling or hiking at The Barossa's Conservation Parks, or shopping – Barossa Valley offer spanning fashion, homewares, children's boutiques, antiques and collectibles at main street of Tanunda.
Eyre Peninsula

Image credit: Tourism Australia
The Eyre Peninsula has the amazing food and wine, luxury accommodation, and a wealth of wildlife but it's best recognized for its renowned water. The Eyre Peninsula can be reached through a picturesque 8-hour drive from Adelaide or a quick flight to Port Lincoln. Port Lincoln is a great place to go shark cage diving where you may have a safely view great white sharks in their natural habitat or swim with the sea lions. You can also visit Head of bright at May to October then able to watch the whales just 30 metres from the coats, the whales occasionally breach. Besides, Eyre Peninsula also well-known for its abundance of seafood including mussels, oysters, abalone and so on therefore if you visit Eyre Peninsula go and have a taste of the freshly seafoods.
The Murray River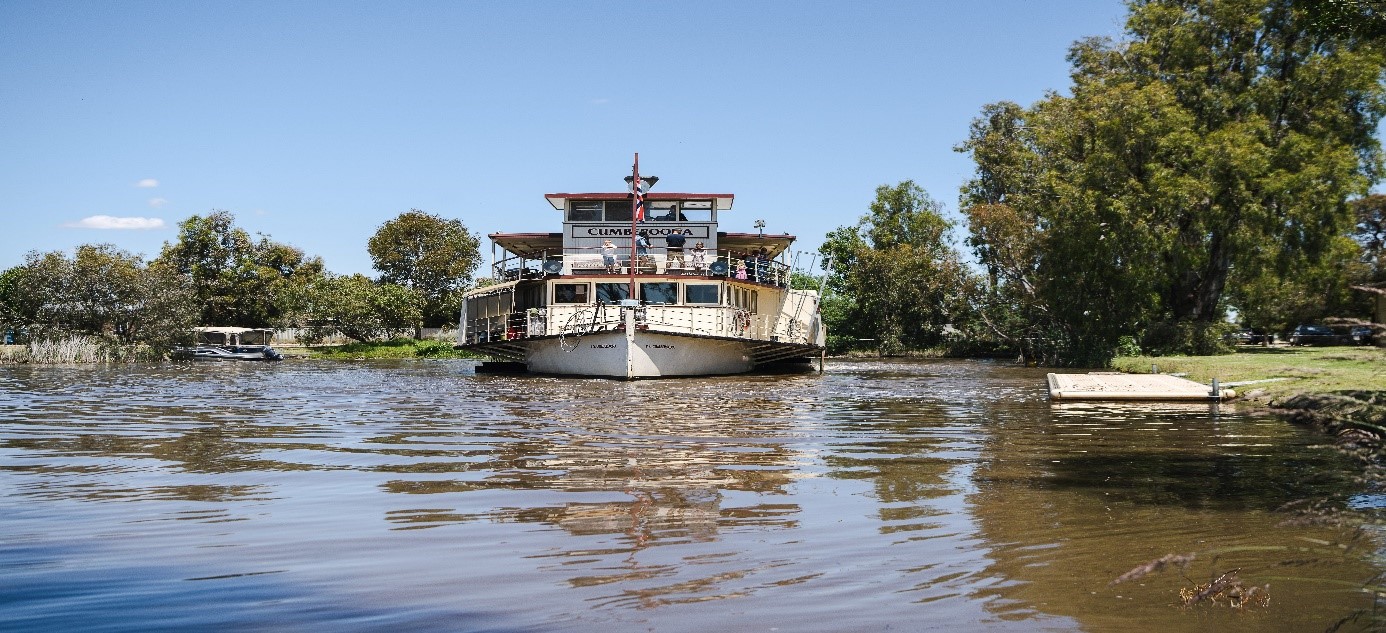 Image credit: Tourism Australia
Explore the Australia's greatest waterway which is Murray River. The Murray River, Lakes and Coorong region is an ideal of natural beauty, with an abundance of locally grown food, magnificent scenery and Australian fauna. From the Snowy Mountains in New South Wales, the Murray River travels more than 2500km through the Riverland before reaching the Lakes and Coorong in South Australia. To have a tour at backwaters of the Murray River, can either rent a canoe or kayak. Other than that, you can also rent a houseboat for a river cruise or take a trip on the Murray Princess, an authentic inland paddle wheeler with vintage appeal that was created for the Murray River. At Murray River can experience a dark sky reserve like a national park in the sky where can view so many stars. During guided tours, you might even see some constellations that are only visible in Australia.
d'Arenberg Cube – McLaren Vale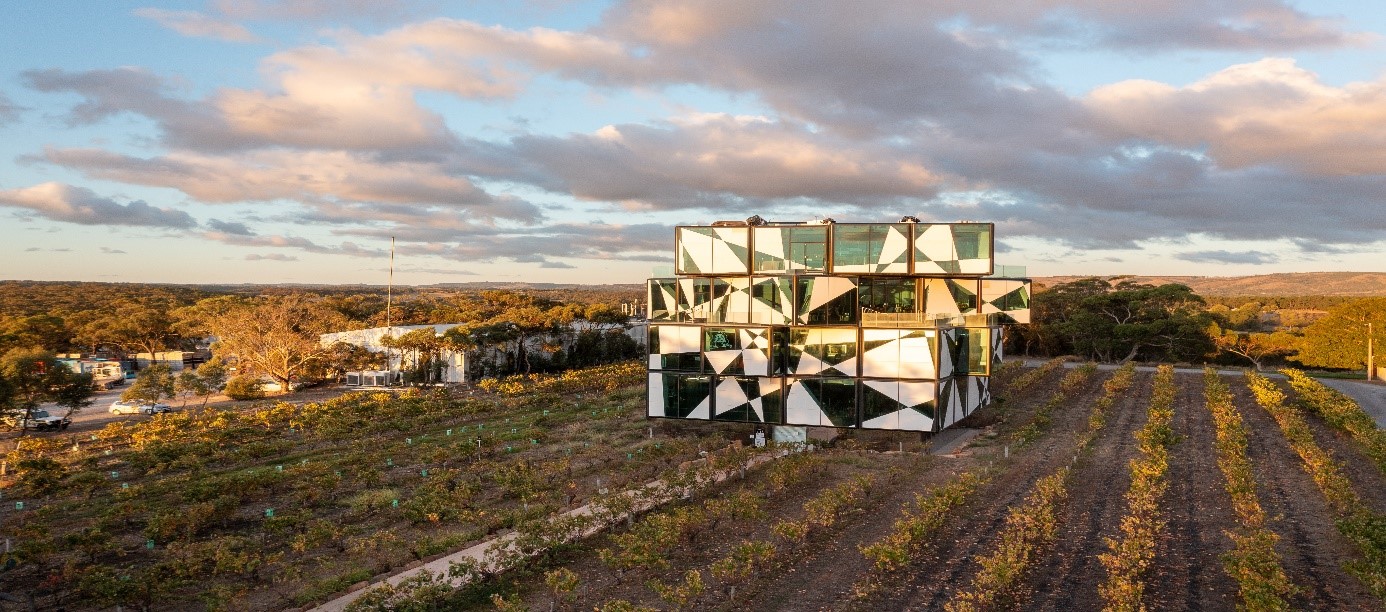 Image credit: Tourism Australia
One of the attractions that must visit at Adelaide is D' Arenberg Cube. Wine lovers will find McLaren Vale to be a real paradise amid rolling vineyards tumbling into azure waterways. Located less than 40 minutes' drive from Adelaide's downtown. This renowned coastal wine region offers the unique opportunity to sample shiraz in a massive rubik's cube. There is a five story multi-purpose building awaits visitors which are wine sensory room, a virtual fermenter, a 360-degree video room and others tactile activities.  Visitors also welcome to tour the ground floor Alternate Realities Museum and take a look at its various on-display art installations. Visitors can also enjoy a seasonal casual meal menu that created by the team of d'Arry's Verandah Restaurant while taking in the d'Arenberg Cube experience.
Blue Lake – The Limestone Coast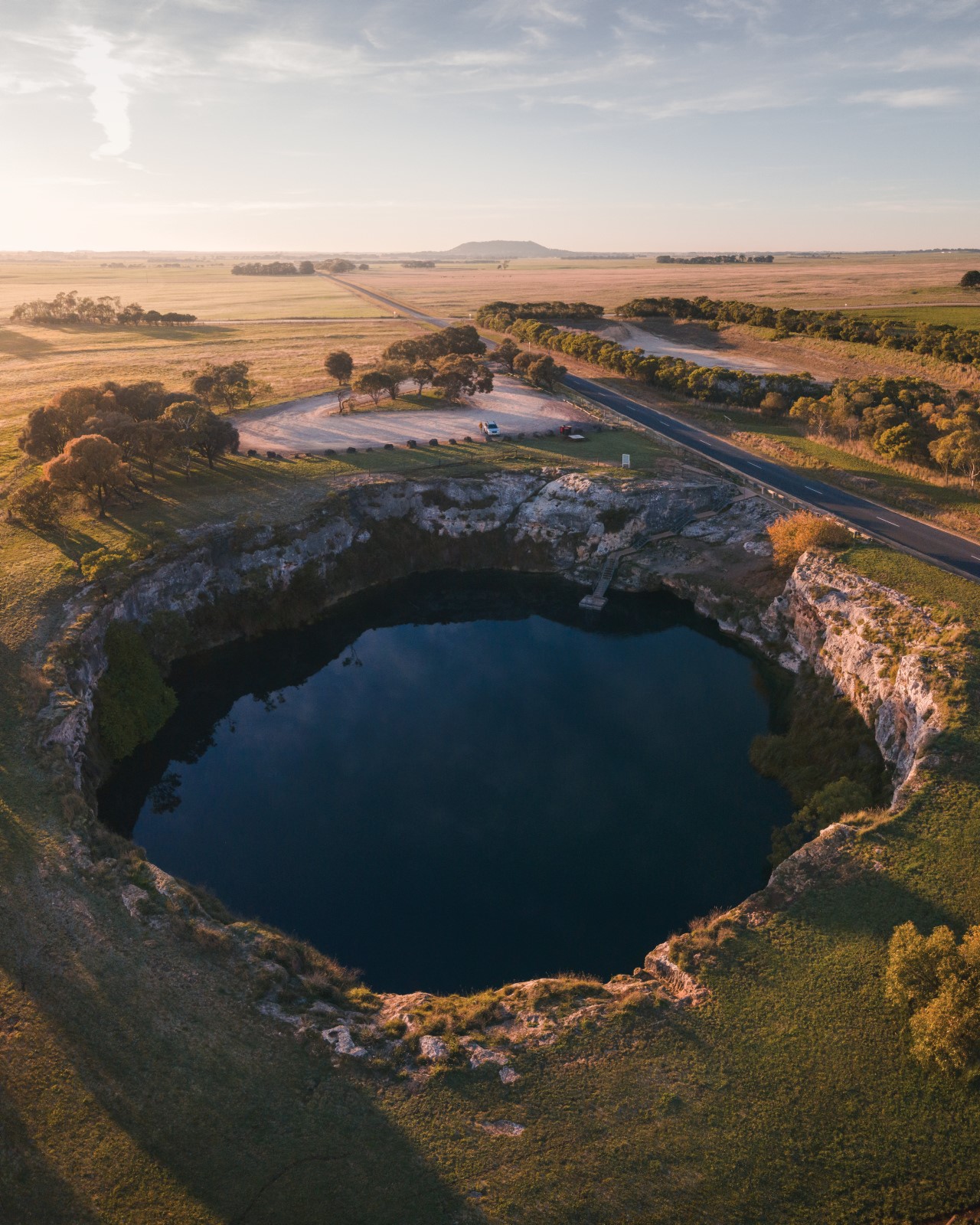 Image Credit: South Australian Tourism Commission
Discover the lakes, rivers, and tunnels filled with water along the Limestone Coast. The blue lake, a jewel in the crown is 75 metres deep and mysteriously changes colour throughout the year. The Limestone Coast is a culinary adventure, offering everything from exquisite seafood caught in the Southern Ocean's clear, chilly seas and the nation's most spectacular Wagyu beef experience at Mayura Station. The Blue Lake at Mount Gambier which located in the crater of an extinct volcano and each November the Blue Lake will occurs natural phenomenon which is the colours change to intense deep turquoise blue. A picturesque road circle the crater and offers breath-taking views and you would not disappointed when visit Blue Lake.
So, are you ready to explore South Australia? Contact us now or click through our Australia destination page and start planning your next adventure-filled holiday. You will find plenty of helpful information and travel inspiration.
Sources
https://www.australia.com/en-my/places.html
https://southaustralia.com/travel-blog/7-things-you-can-only-do-in-south-australia
https://www.australia.com/en-my/places/adelaide-and-surrounds/guide-to-kangaroo-island.html
https://www.australia.com/en-my/places/adelaide-and-surrounds/guide-to-the-barossa-valley.html
https://southaustralia.com/destinations/eyre-peninsula
https://southaustralia.com/destinations/murray-river-lakes-and-coorong
https://www.darenberg.com.au/darenberg-cube/
https://southaustralia.com/products/fleurieu-peninsula/food-and-drink/the-d-arenberg-cube https://southaustralia.com/products/limestone-coast/attraction/blue-lake-warwar